Ways To Add a Custom Look To Your Home
Posted on

Thu, Nov 05 2020 8:35 am

by Heartwood Carving, Inc.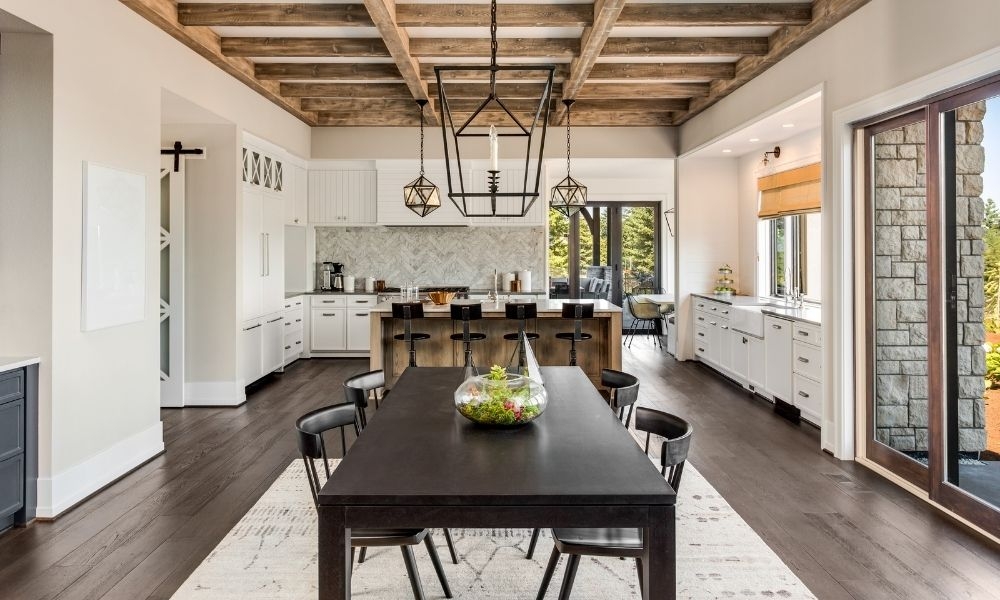 Are you tired of living in a normal cookie-cutter home? Do you want to put your own personal spin on the place? When there are multiple things you'd like to update, replace, or throw out, it's hard to determine where to start. Here are some ways to add a custom look to your home. These small but impactful changes can make all the difference.
A Fresh Coat of Paint
Whether it's the full exterior, a single eye-catching accent wall, or your front door, repainting dull, worn-out colors with bright, vibrant ones can give your home a unique look. The prospect of painting might appear daunting, but with a little effort, time, and expense, your home will look brand-new.
For the exterior, try using neutral colors such as grey, black, and white or go with a gentle, barely noticeable pastel. Blue, green, and yellow are some common choices that look good no matter where you use them. A popular, well-loved option for doors is a bold but classy red.
Add Something Decorative
Adding a simple, decorative flair can quickly turn your home around. For your walls, add a single shape or traditional molding to the baseboard, chair rail, or ceiling. If you're looking for a way to spruce up your furniture and archways, add some decorative wood accents. Use them on your cabinets, shelves, walls, fireplace, mantles, and dressers for a nice, custom appearance. You can apply them to your home's exterior, too!
For other pieces of furniture, consider repainting them. You can purchase large, decorative stencils online and use them to add some additional patterns or designs to flat surfaces, such as tables.
Swap Out Your Light Fixtures
Another way to add a custom look to your home is to swap out your old, simple-looking lights for more updated fixtures. Take out your boring, outdated fixtures and replace them with something modern, stylish, and loveable.
If there's an area of your home that's sorely lacking in natural and artificial light, hire an electrician to install a new overhead fixture. If it adds much-needed light to an otherwise drab, dark, and unusable space, the initial expense is well worth it.
Fill the Space With Personal Items
That's right! You don't need to paint, add new fixtures, or spend money at all. Take some of your favorite personal items and find a way to incorporate them into your home's design.
Is there a certain type of trinket you collect? Display those items proudly on an open shelf. Are you a lover of nature? Add hanging plants, free-standing plants, and pots that sit on your tables, countertops, and mantle. Do you keep your family photos stored away in an old, dusty album? Grab a frame, some nails or other hanging tools, and paste them to your walls!
Looking for custom woodwork for your home, including trims, moldings, and decorative wood accents? Heartwood Carving has custom, high-quality products to suit your needs. Come look through our inventory or contact us with any questions.
---