Modifications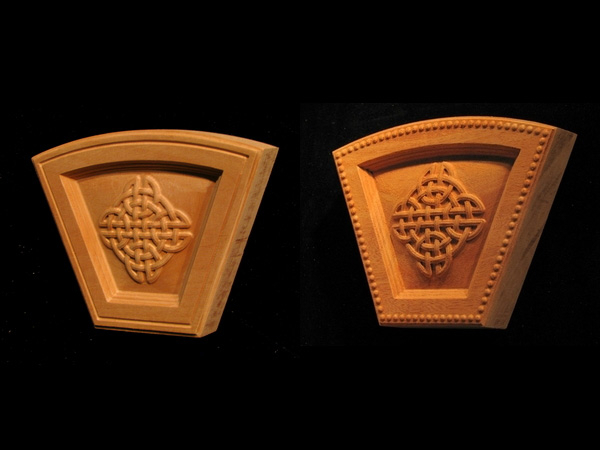 The Heartwood Carving Modifications Service allows you to request alterations to existing Heartwood Carving catalog parts. Modifications requests are typically to resize, change scale or proportion, change border, add or substract art, or place the art into different profiles or in combinations.
When submitting requests please identify the part# you wish to modify,
the type of modification (resize, change or subsitute art, change border
or edge profile, etc.) and as much detail as you can about dimensions,
qty and wood type. You may also submit your own sketch in the form of a
.jpg or .pdf. At receipt of the submission we will review and reply with
a quotation. Additional fees may or may not be required depending on
complexity and qty. Requests requiring sketch or rendering work prior to
an order will require a design fee which can often be credited to a
later order.