Onlays and Appliques
Onlays or Appliques (flat backed, cut outs suitable for onlaying or applying to a surface) are perfect for adding adornment by applying to an existing surface and can be glued or nailed in place. All art can be manipulated to suit your individual requirements and run to order.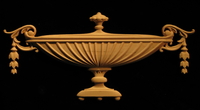 Carved wood onlays feature traditional interpretations of the classics, art nouveau, celtic, gothic and art deco corner blocks. Heartwood makes the onlays to order to customer specifications and we offer a custom design service too. Please inquire.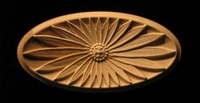 Corner Blocks featuring simple styling and new interpretation on classical or period pieces.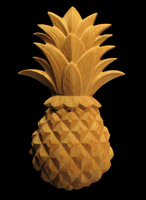 Wood carved onlays featuring tropical shells, flowers and motifs combined with other inspirations from the natural world. If you don't see what you like let us know and we'll make it!