Rave Reviews
Comments from our valued customers
You carved 3" roaring lion heads for our victorian quarter sawn oak fireplace. These are absolutely FABULOUS and bring the piece to life. Thanks! Julie Cox
---
Just wanted to let you know I received my order, and everything is absolutely beautiful! I am very pleased with your company's quality of workmanship, as well as your dedicated customer service. It was truly a pleasure doing business with you. As my project progresses and the need arises, I will most definitely be ordering from you again! Thanks so much for all your help...
Best Regards,
Tamara Lugar
---
I LOVE them!!!!!! (Pineapple Finials)

They will make my house extra beautiful!!!
Thank you!
Judy Motlow
---
I received the two Acanthus Leaf Corbels and they are absolutely beautiful!!! The photograph on your website does not do them justice. I am building a custom fireplace mantel and will not hesitate to order additional products from your company. You have excellent quality products; the shipping is fast; and the shipping packaging to the protect the products is outstanding. Thank you so much!!!
Helen M , RIchmond B.C.
---
Joe,
I received the stair brackets yesterday, all in good shape. They look real nice, as good or better that the picture on your site. Looking forward to getting them installed. Thanks
Dean
---
I just wanted to send you a picture and thank you again for all of your help in making our home beautiful!
It was truly a pleasure working with you.
Jodie Boyd.

---
I just wanted to tell you I received the shipment of the oak tracery brackets and carved symbol blocks today. Everything arrived in good shape and I really like what you guys did. The brackets are beautiful and the "wheat" carving block detail was amazing. I'm very happy with your company's work and attention to detail. Thanks again.
David
---
The parcel has just arrived.
Just brilliant rosettes, just what I wanted – I am very happy. Also thankyou for packing so securely.
Very much appreciate the excellent service Joe.
All the very best
Sandra Hodson, Australia

---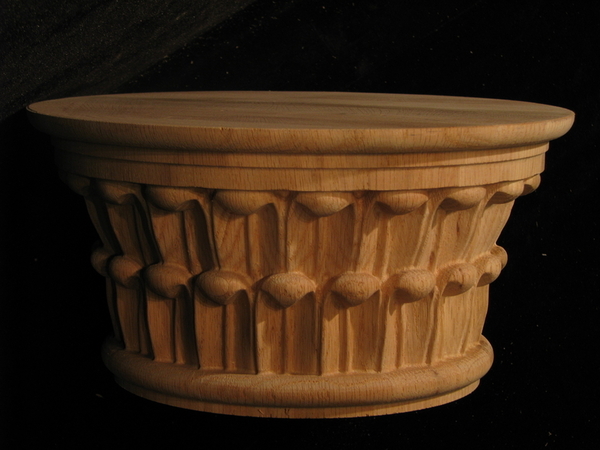 The capitals look great. We look forward to applying them to the altar for the catholic church.
Regards.
Steve Krause
Ratigan Schottler, NE

Steve Krause, Ratigan Schottler
---
The corbels are great and we've had a lot of folks admiring your work.
Liz Holubeck, the Joinery.

---
The carvings arrived on time and are very, very nice. thank you for your excellent service and quality. We will enjoy them for a long, long time. Thank you again. R. B. Caire
---
I wanted to let you know our carving arrived today (7/21/15). The product made it to our door in excellent condition thanks to your very substantial packaging. We are extremely pleased with the quality of the carving. The carving will add a most attractive touch to our new front entry door and blend well with the other trim mouldings added during our remodeling project.
Thank you for the excellent service and product!
---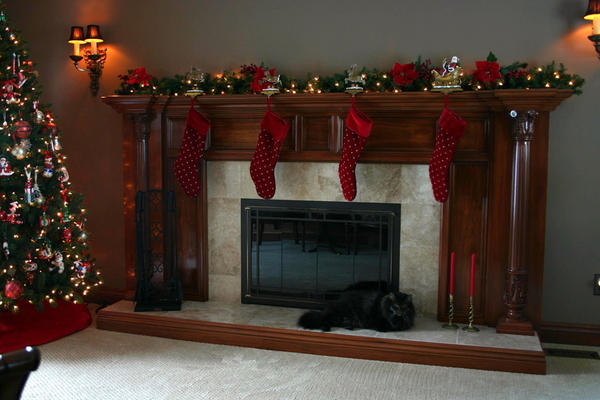 Hi Joe,
I purchased these columns from you a little over 2 years ago. I remember saying than that I would send you a picture when the project was complete. I had no idea it would take me 2 years to get this done. Well here is the picture.
The columns look amazing!!! Thanks to everyone at Heartwood for your help!!
Steve Coppens

---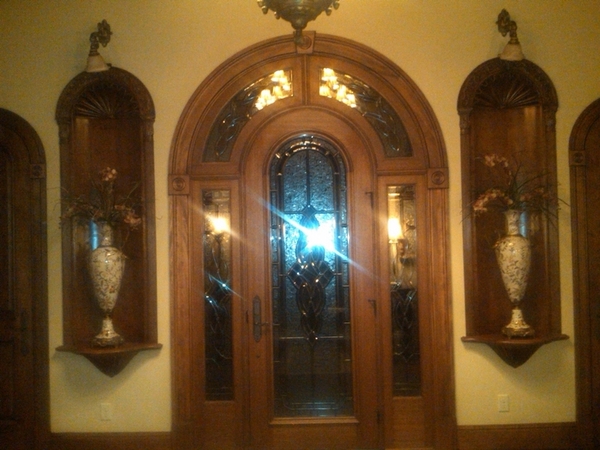 See attached picture of the foyer niche. They look great. Your people did a really good job. Please thank everyone for their help.
Dave Hogan
Dave Hogan - Niche Shell and Foyer
---
Joe, the volutes arrived today - they are GORGEOUS! Your company does such great work.
Thanks for everything. I'll send you pictures when the project is complete.
Gayla
---
I just wanted to let you know that the rosettes (Custom - RS-GOTH-1.5" ) arrived today and they are beautiful. I am looking forward to working them into my project. Thanks again.
Patrick Mahoney - Rosewood Restorations
---
Everything looks great! I sent pictures to my Irish client and he is thrilled !
I will send some pictures of your moldings in place when we finish the project.
---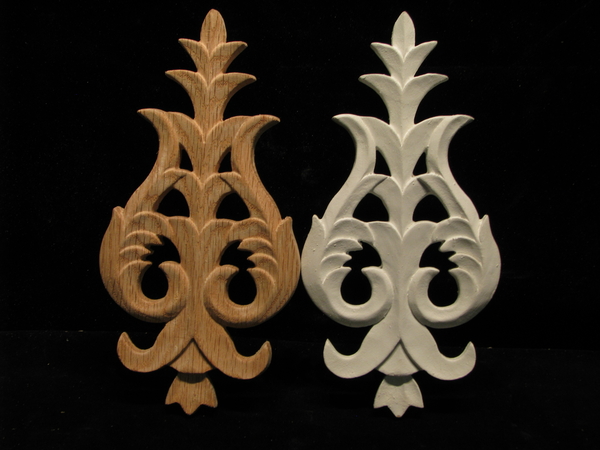 Thank-you so much for making the appliqués. They were absolutely perfect and the homeowner is thrilled! Jane

Jane Levy, CGP, CAPS
Levy Custom Homes, Inc.
River Forest, IL 60305
---
I wanted to thank you and Heartwood Carving for the awesome job you did. From start to finish, the process to purchase these corner blocks was very easy and to put it another way, it was "Outstanding."
Thank you.
Peter Turtiak
---
I wanted to let you know that we got the mouldings and we are very impressed. 100% of the stock was usable, and the sanding quality was good enough that we only had to do very minor hand work. Thanks for taking the time and care to color match the stock you used. We will certainly be ordering from you again, and several people have inquired about where we got the product -- I have provided your info to them.
With much appreciation, -P McCarthy.
---