How to Use Wood Carving to Create Elegance in a Room
Posted on

Fri, Aug 02 2019 9:05 am

by Heartwood Carving, Inc.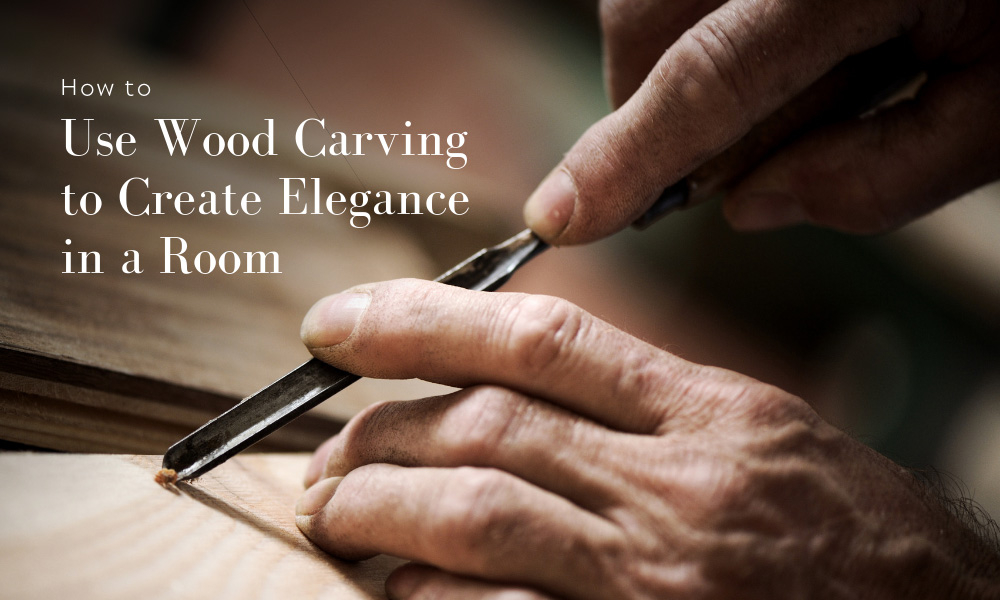 We oftentimes associate classic architecture with elegance. This comparison gathers inspiration from richly carved moulding that adorns the ceiling, floor, and everything in between. Many modern decorators look to emulate certain aspects of these timeless homes. As such, decorators find that the ability to intentionally and meticulously place wooden enhancements in a room is one of the strongest tools in their arsenal.
Balance A Room

Decorators should carefully choose carved wood mouldings; approach it as if youíre selecting a frame for an art piece. These mouldings are, in essence, what frames the room. They balance out your furniture by adding symmetry and cohesion amongst a collection of mixed furniture and pillows. These items are different in appearance, but they share common denominators that pull together the wood adorning the windows and walls.

When youíre using carvings in your room, you want to be mindful to mix the hard with the soft. Harsh angles in your furniture which join in conjunction with your decorative wood can make a room seem cold and impersonal. Furniture with softer edges or plush coverings can help balance out the overall feel of an area.
Take Ceiling Height into Account

The ceiling must receive proper attention. Itís a seemingly inconspicuous, and oftentimes underutilized, element of an area. But when you take time to think about it, the ceiling makes up one-sixth of your room. Ideally, you donít want to allow too much empty space between your furnishing and the ceiling. Decorations such as paintings and mirrors are valid options, but you can use even more decadent methods, should you wish. A tall fireplace mantle can become the focal point of a room, with intricate details that demand attention and cleverly monopolize space without cluttering the room. Elaborate mantels look best when displayed in rooms with high enough ceilings to not make them feel as though they are crowding a space.

Specifically, a room with a high ceiling and tall windows can evoke the feeling of a cold echo. In turn, it lacks the personality that turns a house into a home. When you begin to add in the proper elements, however, the area becomes an inviting canvas that patiently waits for an artistís touch.
Establish a Cohesive Design

The most important thing to do is make your wood carving stand out and blend in at the same time. What this means is that you want people to see it, but you also want it to seem as though it has always been a part of the house. The ultimate key in decoration is cohesion. Items should play off of each otheróno single piece of dťcor should steal all the attention. A room, though comprised of many elements, should work as one body. Like an impressionist painting, we want to view it as a whole. That is why, as we mentioned in the beginning, we want the wood carvings and mouldings to act as the frame. The frame, after all, completes a picture.
---