4 Interior Design Trends for Summer 2021
Posted on

Wed, Jul 28 2021 10:49 am

by

Heartwood Carvings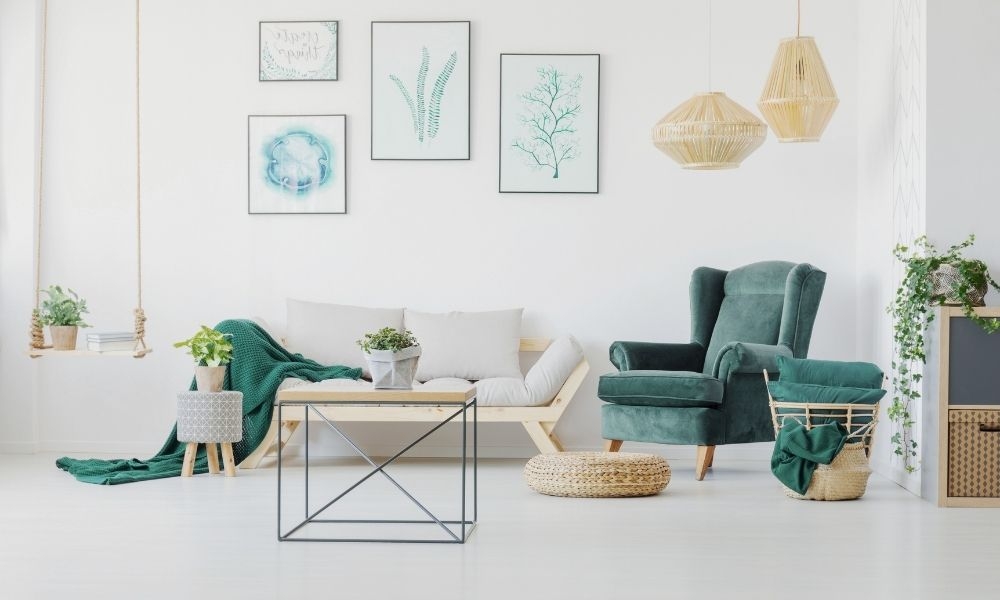 Summer is a time of year that many people await with bated breath. This lively season is known for its warm weather, sunny skies, vibrant greenery, and more. Want to bring some of your favorite parts of summer indoors so you can enjoy them year-round? Here are some of the top interior design trends for summer 2021.
A Trip to the Beach
Want to enjoy the tropics from the comfort of home? Consider incorporating some beachy décor into your interior design. You can place seashell-filled jars on a countertop or shelf, adorn bare walls with lucky tiki masks, or use tropical architectural accents to spruce up existing surfaces (pineapple-shaped appliques for your dining room chairs or shell-shaped corner blocks for casing, as examples).
Here Comes the Sun
Winter is dreary. The rainy spring isn't much of an improvement. By the time summer rolls around, sun-starved homeowners are raring to soak up as much natural light as they can. You can maximize the amount of natural light in your home this summer in a few different ways. Painting your walls with glossy and light-colored paint can help. So can hanging mirrors or metal artwork across from or beside your windows.
Have large windows that strangely aren't letting in enough light? Thick and obtrusive casing can reduce the amount of natural light that enters your home. Replacing your window casework with something thinner can make a huge difference.
Keep It Au Naturale
The next top interior design trend for summer 2021 is biophilic design. Summer is the time of year when nature is abundant. The trees are leafy, flowers are blooming, and insects and animals spend their days busily flying or scampering along.
This summer, you can enjoy nature both outside and inside. Bring the great outdoors into your abode by decorating with natural materials. Instead of using modish metal furniture and décor, embellish your home with decorative wood accents. You'd be surprised by how easy it is to apply wood appliques to furniture or corner blocks to casing. You can also use wood panels to create a stunning statement wall.
And, so long as you're not allergic, don't forget to incorporate some actual plants into your décor. Pothos and spider plants are two low-maintenance indoor favorites.
Minimalist vs. Maximalist
Minimalism is an art movement that began post-World War II and has recently regained popularity. In interior design, minimalism refers to rooms that include the essentials without much ornamentation. Maximalism is the opposite of minimalism. A maximalist room is one that's been decked to the nines in décor.
For a relaxing summer, emphasize simplicity by cutting down on clutter. For a wild and fun summer, go maximalist. You can cover your couch in throw blankets, fancify your shelves and countertops with decorative corbels, arrange medallions on the walls to create a wall collage, layer rugs to make a floor collage, or do all of the above.
Want to transform your home into a summery paradise? Heartwood Carving carries incredible wood accents in natural and tropical designs that will make your home feel summerlike year-round. Come and shop with us today!
---