3 Ways To Incorporate Wood into Your Interior Design
Posted on

Tue, Sep 08 2020 8:01 am

by Heartwood Carving, Inc.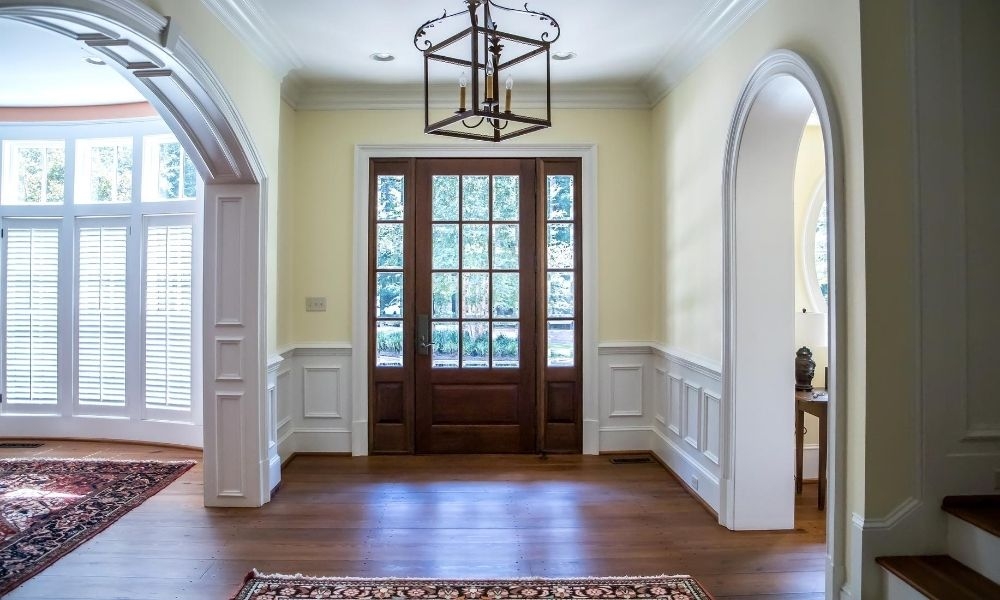 If you look around your living space right now, you probably see wood somewhere. The coffee table, the bookcases, the cabinets—wood is everywhere, and for good reason. Its unmistakable ability to draw you in and make you feel at home is clear. That's exactly why you need to harness wood's appeal well. To train your eye, read these ways to incorporate wood into your interior design that you wouldn't ordinarily think about.
Wood Blocks and Trim for Windows and Doors
You're probably no stranger to wood trim. Wherever you've lived before, odds are you had it on your doors, windows, or both. One trick to spicing up your trim is to set it off with distinguished rosette block moulding or another style of wood corner block. These surprise you and your guests by inviting the eye to linger a bit on its rich details—bullseye, rosette, medallion, and even custom designs are Heartwood Carving's specialty.
Ceiling Beams and Columns
Another way to incorporate wood into your interior design is through ceiling beams and vertical columns. Both lend a solidity to your setup and break up respective rooms. Thus, your house becomes more intriguing without being cumbersome or labyrinthine. Plus, you never know how these attractive wood features can be useful—a column is perfect for shelves, while a beam can display pieces you want to hang.
Stumps and Snags
Lastly, consider the wonderful world of stumps and snags. Essentially, these are untouched wood pieces that serve as bases for a furniture piece. Snags are tree limbs someone recovers, or "snags," from the forest ground. Often, a tree stump's profile lends life to a coffee table—whether you install a surface on top is your choice. The beauty is that you can find stumps and snags in a décor shop, ask to have them custom-carved, or bring in raw wood from your own backyard.
---