Ways To Get Creative With Kitchen Hoods
Posted on

Thu, Feb 25 2021 7:37 am

by Heartwood Carving, Inc.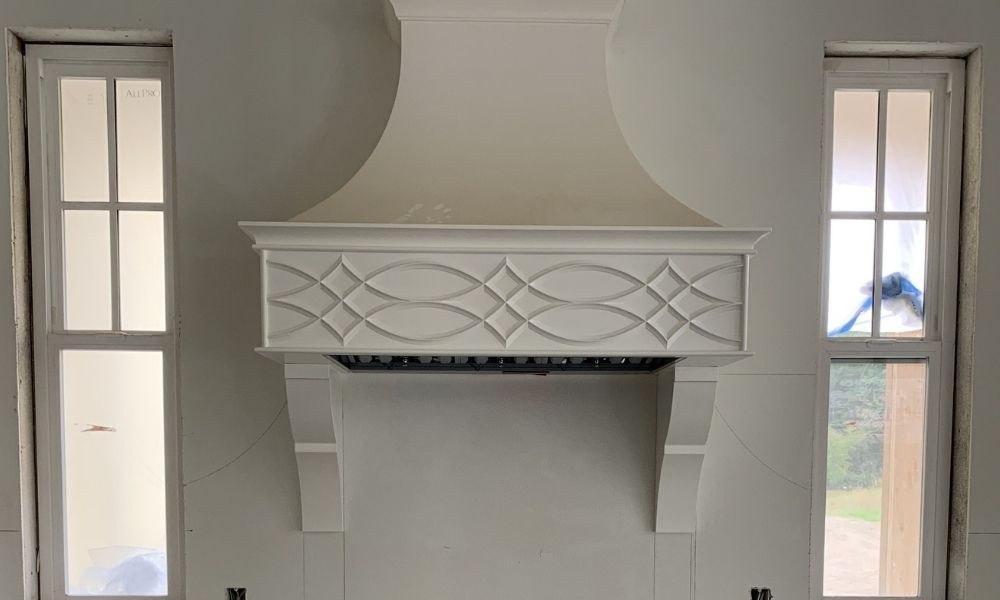 The key to adding style and glamor to your kitchen could be an appliance you typically overlook—the range hood. In some states, these hoods are mandatory. They remove airborne grease and vent out smoke, giving you fresh, clean air to breathe in. They're not always the most attractive of appliances, but there are ways to spruce them up and convert them from the bane of your kitchen to a magnificent focal point. Here are some ways to get creative with kitchen hoods so that you can transform your old range hood into something eye-catching and unique.
Get Creative With a Backsplash
Adding a backsplash is a fantastic way to add character and a splash of color to your otherwise drab-looking range hood. These come in different shapes, sizes, colors, and designs, so you can accent your range hood with an assortment of different designs. To match your stainless steel hood, you can install a stainless-steel backsplash. For something beautiful and delicate, try out glass slabs or Herringbone tile. The possibilities are endless, so you can customize your range hood to your heart's content.
Paint It
The easiest way to brighten your range hood is with paint, which can give it a much-needed pop of color. You can match your range hood to the rest of your appliances or cabinetry or make it stand out with a bold, flashy color. If you decide to paint your range hood, make sure to use the right type of paint. You don't want to use the same kind you use on your walls. Look for paint with a label that indicates "High Heat Appliance Paint," and don't forget to get the right type of primer and finish for your range hood's material.
Accent It With Custom Carvings
Another way to get creative with kitchen hoods is by using wooden accents. You can accent your range hood with different types of wooden carvings, including carved wood panels, brackets, and trims. Wood is a versatile material—you can use it to give your home a rustic, country feel, but it can also add a touch of elegance and class. Heartwood Carving's carved wood panels come in a variety of styles and patterns, and we can modify, resize, and scale them to fit your kitchen's range hood. If you're looking for beautifully carved wooden accents, Heartwood Carving has everything you need. Come and shop with us today!
---