6 Ways To Create a Finished Look for Your Door Trim
Posted on

Tue, Nov 02 2021 6:45 am

by Heartwood Carving, Inc.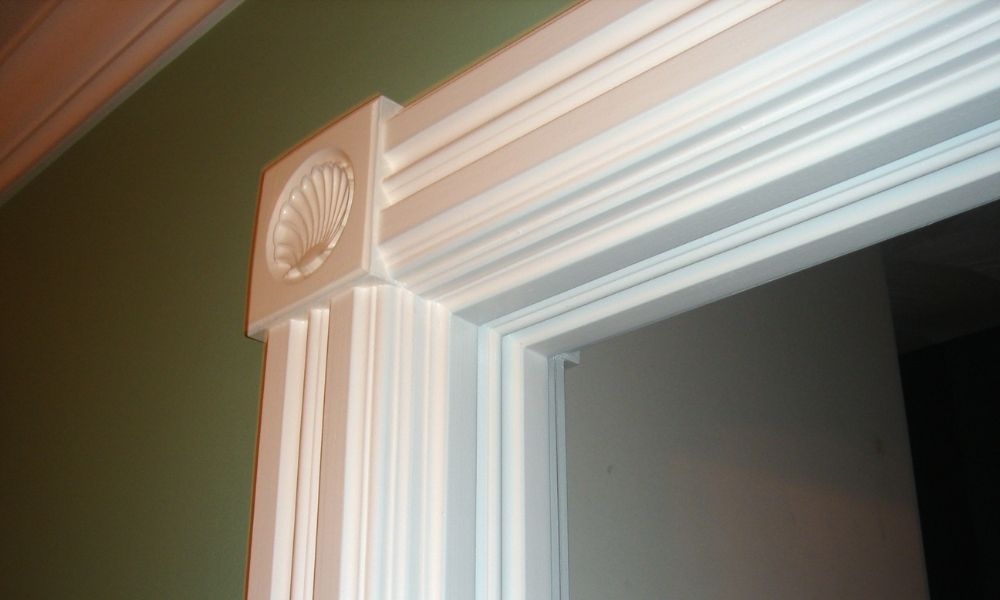 Does your door trim feel bland? We have good news for you—there are countless options for freshening it up. Here are six ways to create a finished look for your door trim and breathe new life into your home.
Paint It
A fresh coat of paint can do wonders for your door trim! You can add instant character to a space by painting your trim. A bold red door will look incredible with a simple white frame, while a wood door would benefit from a trim in a complementary earthy color such as orange or viridian green.
Add Appliques
Another option is to add a center applique or onlay directly above the door trim. You can also add corner appliques or onlays on the ends. This can add stunning architectural detail to an otherwise minimalist and unassuming door.
Corner Blocks and Rosettes
An easy way to create a finished look for your door trim is to add beautiful corner blocks and rosettes to the trim. Corner Blocks are moulding blocks containing round art designed to look like the botanical rosette, which is a circular formation of leaves around the stem of a plant. If you're not a fan of floral design, you can opt for regular corner blocks instead.
Plinth Blocks
Plinth blocks, also known as skirting blocks, are thicker pieces of MDF or wood sometimes ornamented with rosette forms. They provide a smooth transition between the baseboard and vertical pilasters or door casing. Add them to the bottom of your door trim to smooth out the appearance of your doorway.
Try a New Trim
Don't like your trim in the least? Tear it down and replace it with a trim you actually like. There are countless kinds of door trims to choose from, from colonial to craftsman to farmhouse.
Seasonal Decorations
You can never go wrong with seasonal décor. If your door trim feels bland, decorate it to match the season! You can decorate it with a Christmas-themed garland with lights in the wintertime and a cobweb garland for Halloween. String lights are another fun and affordable decoration.
Subtle architectural details can make your door trim stand out. For rosette block moulding and other accents, shop with Heartwood Carving today! We have a variety of incredible, masterfully carved appliques, corner blocks, plinth blocks, and more. We can even custom carve pieces to your exact specifications.
---