Ways To Bring Decorative Corbels Into Your Home Décor
Posted on

Tue, Feb 16 2021 9:01 am

by Heartwood Carving, Inc.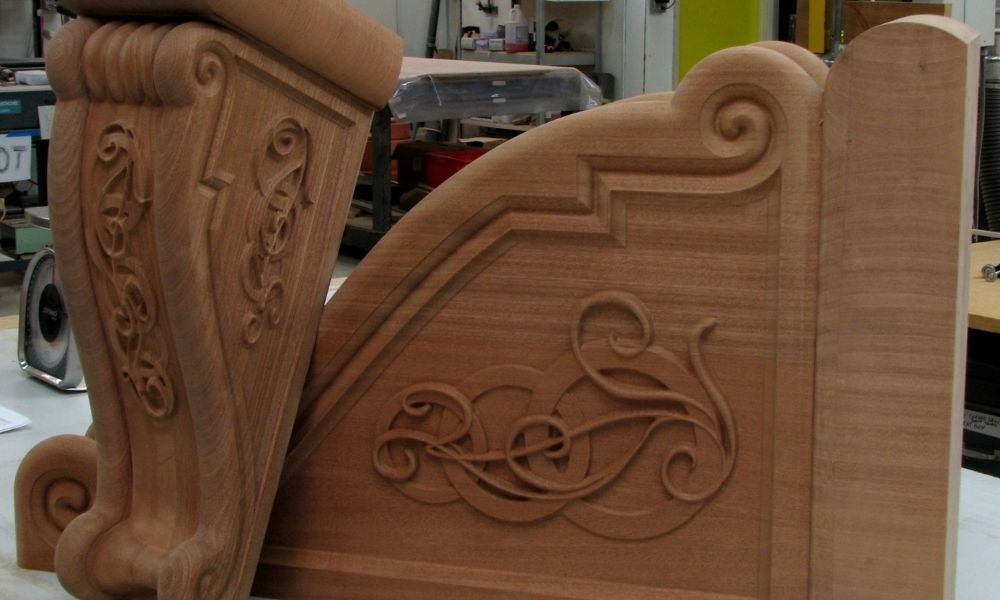 For a simple way to introduce a touch of elegance and beauty into your interior design, try corbels. Corbels jut out from a fixture or a wall, lending them functional support and impressive, decorative detail. These unique architectural features were originally used as weight-bearing brackets that held up roofs, doorways, and ceilings. Today, however, many people use them to accent their favorite furniture and highlight other key pieces in their homes. There's a long list of ways to bring decorative corbels into your home décor; here are just a few.
Support Your Shelves
You can support any open shelving in your living room, kitchen, and more with functional but decorative corbels. If you want them to seamlessly blend in, you can match the color, style, and design features of your corbels to your existing shelving. Corbels can support your shelves, but they can support the things on your shelves, too. You can use corbels as bookends, making them perfect for storing some of your favorite books. Books aren't the only things you can highlight with corbels. You can let them stand on their own, use them to complement a centerpiece, or have them abut something other than books, such as a recipe box, plant, or framed photograph.
Accentuate a Doorway
Have a doorway or archway that needs something to make it pop? Consider adding corbels as a decorative accent. A detailed corbel can give a simple doorway some character, while a simple corbel can help tone down a doorway with overly ornate details or a unique shape. You can use the surrounding décor, including wall art, plants, and other trinkets, to complement your new corbels and tie the entire look together.
A Decorative Touch
Another way to bring decorative corbels into your home décor is to spruce up your favorite furniture. Sometimes, your furniture just needs a little bit of love. You can revitalize older, well-loved furniture through the addition of corbels. Corbels work great with desks, dining tables, countertops, and shelving and will add charm and personality to a fireplace mantle. If you're feeling crafty, you can use corbels to make DIY furniture. Incorporate them into a hanging or free-standing lamp, a sideboard, or your own tables and shelving.
Heartwood Carving offers high-quality, custom wood carvings, including decorative wood corbels. If you're in need of something stylish and distinctive for your home, office, or commercial space, come see what we have to offer!
---