Ways to Add Architectural Balance to Your Home
Posted on

Thu, Jan 30 2020 5:57 am

by Heartwood Carving, Inc.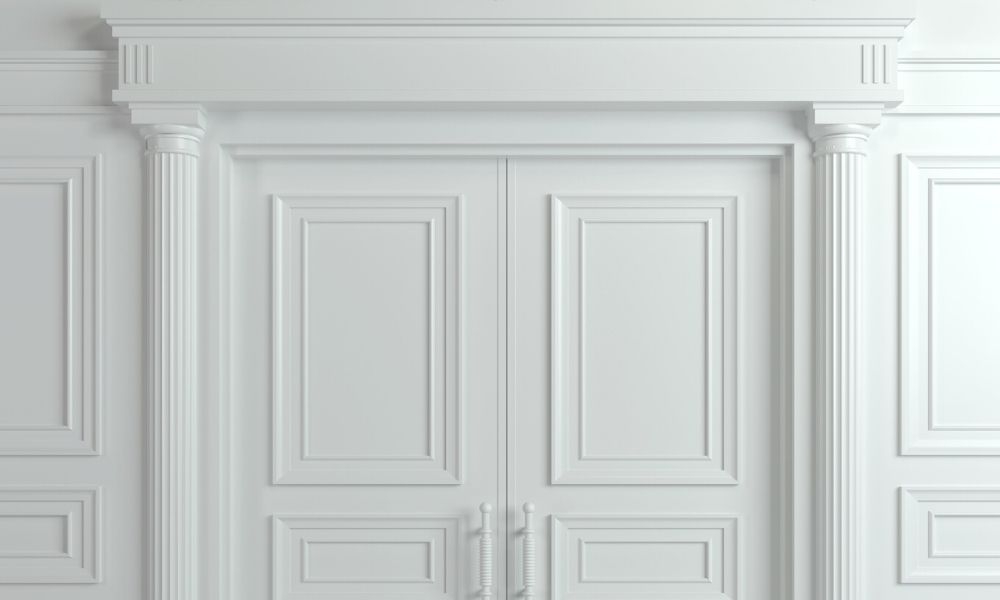 Your eyes and brain are trained to track visual patterns and group
things in view together. This is because they take in an incredible
amount of visual information that would exhaust the brain if it tried
to independently process it all. Balanced, symmetrical buildings and
designs, therefore, are desirable because they give your brain
ready-made categories and rules it can use to understand a room or
façade. These rules could involve anything from equal-sized pieces
of artwork on each of the four walls to one column on each side of a
dining room table. As long as there's some type of order, your
brain will be able to function well. That said, there are also
reasons to mess with the symmetry of a room or house. Here are a few
of the ways to add architectural balance to your home as well
as some ways to depart from balance for effect.
Types of Balance
Symmetrical
Symmetrical (or
formal) balance is exactly what it sounds like: if you were to draw a
line down the middle of a room, every feature on one side would
exactly mirror the features on the other side. This is a hallmark of
classical, Greek-inspired architecture, which strives for perfection
through symmetry. To utilize this classic style, you can incorporatecarved wood columns in your interior to add elegance and balance
while drawing the eye up to the ceiling.
Asymmetrical
Asymmetrical
balance, on the other hand, is balanced, but the features that
balance one another out are varied. This is a psychologically
intriguing strategy because, although simple designs are pleasant,
some imbalances within a balanced environment force your brain to
work a little harder to process it. This makes your room or façade
inherently more interesting, because it's not readily
understandable. For example, an armchair and a small game table may
offset a sectional couch in one corner of the room. in the other. To
create asymmetry, try moving some things around in your living spaces
and finding ways to balance out existing architectural imbalances
such as your fireplace.
Radial
Radial balance
comprises similar items revolving around a center feature. You can
attain this type of balance with a circular table or coffee table and
identical orbiting chairs.
Balance Existing Architectural Features with Accessories

Another way to go about adding architectural balance to your home
is observing where your home is architecturally imbalanced and
incorporating accessories to bring harmony. To avoid a bare wall next
to your bookcase or TV, consider adding your favorite pieces of
artwork or some carved squarewood rosettes to the shelves, bookcase or window casing.
Don't feel the need to overload different spaces with complementary
features, because this can take away important negative space. Make
room for some emptiness and prioritize balancing the biggest items
that make your space helter-skelter.
---