Tips for Choosing the Right Corbel Size
Posted on

Wed, Oct 14 2020 12:45 pm

by Heartwood Carving, Inc.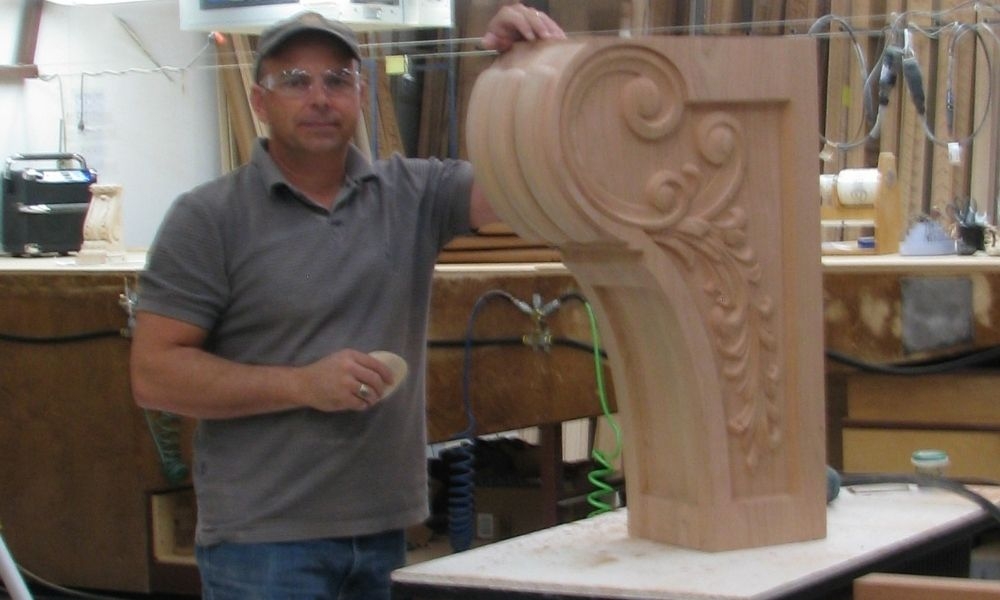 Corbels come in an impressive range of shapes and sizes. Selecting the right kind for your next project is dependent not only on personal preference but on the type of surface you intend to apply them to. Figuring out the ideal design and color is easy-peasy, but for many, the process of sizing is convoluted and difficult. These tips for choosing the right corbel size will help you figure things out, so you can complete your project with ease.
Determine What You're Using Them For
The first step to choosing the right corbel size is determining their purpose. Do you plan to hang them beneath your countertop or a shelf, as a means of support? Or perhaps use them to spruce up your stove hood, or a bare, drab entryway? Maybe you plan to use them as decoration. Knowing what you're using them for is crucial in selecting the right size. Once you've determined the corbel's purpose, it's important to size accordingly.
Size Accordingly
Different surfaces follow different sizing rules. Use the guides below to determine the correct sizing for your corbels.
Countertops
For countertops, the depth of your corbels should be, at a minimum, ½ the depth of the overhang it's supporting. For better results, use a corbel that's ¾ the depth of the overhang.
Pilaster Fluting
Corbels placed above the fluting of a pilaster should measure the same width as the pilaster, or no more than ½ inch wider.
Shelving
If you're intending to use corbels for shelving, it's critical that you choose ones that are, at the very least, ⅔ the depth of the shelf they're supporting. As the shelving's sole means of support, they need to be able to withstand both the weight of the structure and anything you might place atop it.
Stove Hoods
Corbels applied to a stove hood should be large, and, ideally, 12 inches deep. If there are cabinets directly beside your hood, you'll want to choose corbels with flat sides—this ensures the two will sit flush.
Structural Beams
Corbels placed beneath a structural beam should measure as wide as the beam's width, or no less than a ¼ inch shorter.
Entryways
For door openings and entryways, you should purchase corbels that measure the exact width of the doorway, or relatively close to it. Never go under 2 inches of the doorway's width and keep it exactly 1 inch on either side.
Heartwood Carving offers high-quality, custom wood carvings, including decorative wood corbels, mouldings, wood trims, and more. Check out our inventory or ask about ordering your own custom carving.
---