The Difference Between Corbels and Brackets
Posted on

Fri, May 14 2021 11:39 am

by

Heartwood Carvings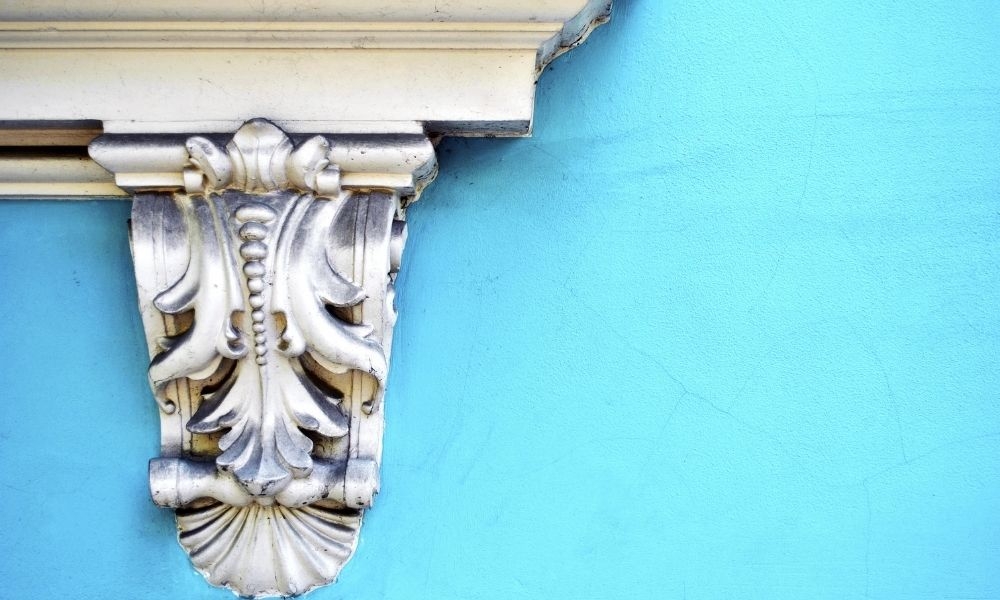 If you've been researching ways to give your counters or shelves more character, you've probably seen the words "corbel" and "bracket" tossed around quite a bit. These two unique architectural elements serve similar purposes, but they aren't the same. In this guide, we'll shed some light on the difference between corbels and brackets.
What Are Brackets and Corbels?
A bracket is a structure that protrudes from a wall or another kind of surface and supports weight, such as a heavy marble countertop or an overhanging shelf. Corbels are a type of bracket. However, they differ from traditional brackets in several ways. In fact, most modern corbels lack the weight-bearing capabilities of brackets and get sold as decorative accents.
What's the Difference?
Some other qualities set brackets and corbels apart even further.
Size
The first thing that distinguishes these two architectural elements is their size. Corbels tend to be thicker than brackets, and are sometimes as deep as they are wide. Brackets, on the other hand, are usually deeper than they are wide.
Appearance
The second difference between corbels and brackets involves their appearance. When people hear the word "bracket," they usually think about the cheap, metal kind you can get at most hardware stores. Most brackets are made from materials such as steel, cast iron, or wrought iron, although they can also feature materials such as wood. Corbels, on the other hand, offer a lot more variety. You can get corbels made from laminate, metal, wood, stone, and more. Corbels also tend to have a more ornate appearance, often featuring intricate designs such as flowers or geometrical shapes. However, you can also find more simplistic designs.
Use
The last thing that sets them apart is their use. Most brackets serve a primarily functional purpose, but corbels are usually decorative. You can use them to add a touch of class and elegance to countertops, shelves, and fireplace mantels, or you can find more creative ways to incorporate them into your interior design—they make fantastic centerpieces and bookends, for example!
If you're searching for the perfect decorative wood corbels to spruce up your home, check out Heartwood Carving's selection of beautiful, custom-carved wood corbels, brackets, and other accents today!
---