The Basics of What Fluted Columns Are
Posted on

Wed, Apr 28 2021 10:10 am

by Heartwood Carving, Inc.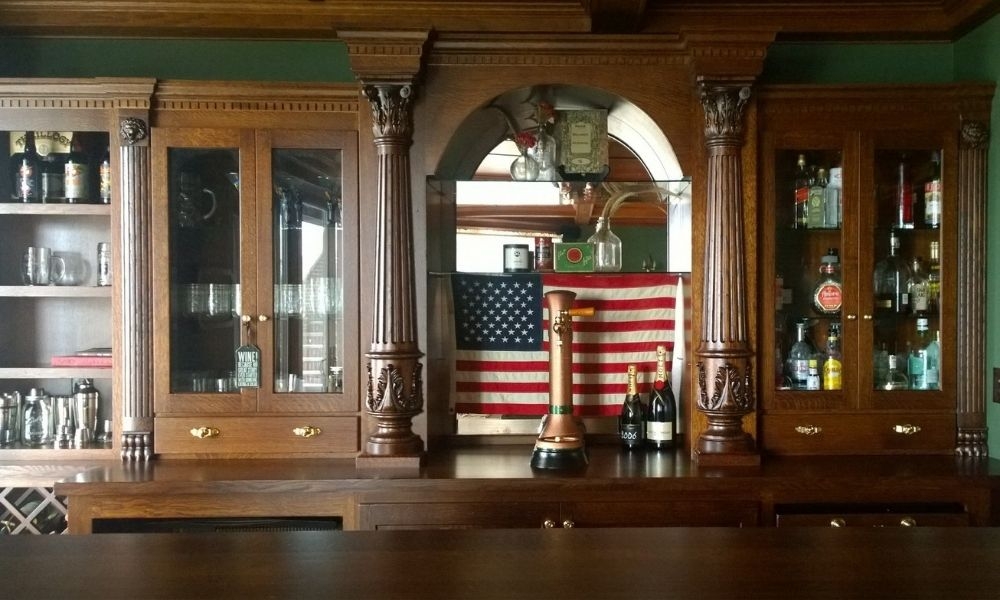 A staple from architecture around the world, fluted columns are simple in nature and design, but can give any interior or exterior a feeling of class and importance. Chances are you've seen a fluted column or two in your lifetime. In the modern world, they're commonly seen outside of banks and courthouses and wrapped around the porch of Neoclassical-style homes. But what are fluted columns, exactly? Where did they originate from? What kind of influences do they have on the modern world? Let's go over the basics of what fluted columns are.
What Are Fluted Columns?
A fluted column is one that has shallow grooves carved into the surface of the shaft. These grooves are referred to as flutes. Doric order columns typically have 20 flutes, while Ionic, Corinthian, and Composite columns have 24. Tuscan columns never use fluting.
The unique design of fluted columns promotes a play of light, which makes the columns appear thinner, lighter, rounder, and more elegant. It also acts as a strong vertical element and is effective at minimizing horizontal joints.
The Origin and History of Fluted Columns
You canít truly understand the basics of what fluted columns are without knowing where they originated and how they were used throughout history. Most people wrongly attribute the creation and popularization of fluted columns to the Greeks and Romans; however, the earliest known use of fluted columns was at Djoser's necropolis in Saqqara, Egypt, which was built in the 27th century BC. As for the more commonly attributed claim, the Greeks are said to have mimicked the pattern of the stone columns after wood. When woodworkers shaved the bark from the trunks of trees to create wooden columns, vertical gouges were left behind. Despite eventually transitioning from using wood to stone in their columns, the Greeks continued the practice of carving gouges into the shaft. The Romans also used fluted columns. Unlike the Greeks, who used their columns primarily for load-bearing purposes, the Romans used them more as decorative elements.
By the Late Antiquity, fluted columns had gone out of style, and most buildings featured plain, smooth columns instead. During the Renaissance, fluted columns experienced a revival in certain European countries. This was part of a broader revival of classical architectural elements. The 18th century witnessed another revival of Classical elements, leading to the creation of Neoclassical architecture. Neoclassical architecture is the type of architecture exemplified throughout government buildings across the United States, such as the Lincoln Memorial, Supreme Court Building, and the War Memorial. All these buildings feature fluted columns. Fluted columns can also be found as stylistic elements of Neoclassical-style homes.
If youíre looking for something to enhance the interior of your home, come and check out Heartwood Carvingís selection of beautiful, custom-carved fluted wood columns, trim, moldings, and decorative wood accents today!
---