Weave Panel #30 - "Tartan Weave"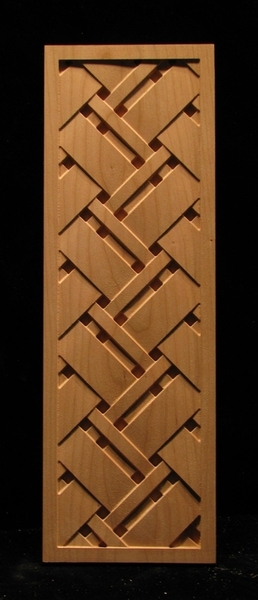 Weave Panel #30 - "Tartan Weave"
SKU: WV-PNL-030
Choose Options for Pricing or Request Custom Quote
A weave style inspired from tartan forms and available only by CUSTOM QUOTE REQUEST. Please indicate preferences for border dimensions, wood type and whether pierced or unpierced.
Specifications
Themed Panels are made using solid hardwoods to client size specifications.
Photos show representative sections which may be scaled or re-proportioned as required.
All orders are run custom at our Oregon facility and typically ship within 2-3 weeks.
Borders can be modified from the standard square edge by inquiry.
Shipment is from Oregon.
Discounts available for larger or wholesale quantities, please inquire.
Returns -We do not accept returns without prior authorization and approval in advance. Custom panels are non-returnable and non-refundable.
Recommendations
Cabinet Door
Reception / Desk Front
Pilaster Paneling
Fireplace Surround
Headboard Art
Reviews
tartan weave panel
Have a custom project in mind?
---