How to Use Columns in Interior Design
Posted on

Thu, May 07 2020 11:34 am

by Heartwood Carving, Inc.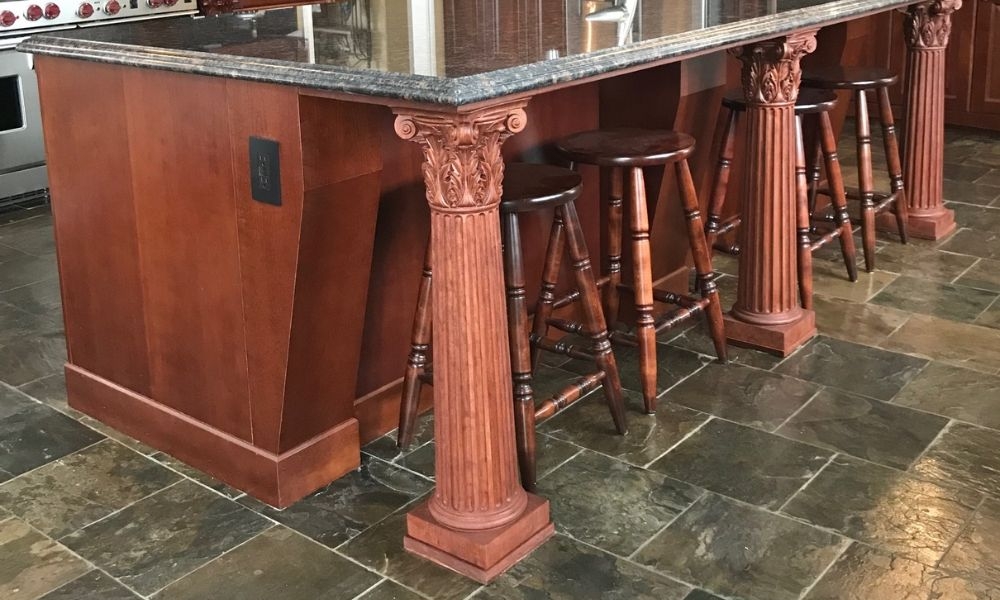 Columns in many forms fascinate designers. Present in architecture from ancient Greece to the Roman Empire to the American Revolutionary period and beyond, columns add an intriguing sense of scale and majesty. This is why the feature persists to this day. Columns are defining facets of building architecture, but many people miss the value they can add to a home or business's interior design. Here's how to use columns in interior design in three straightforward points.
Make Your Columns Functional Centerpieces

Whether you have weightbearing or faux columns, there are several ways to make them interesting, functional focal points. For weightbearing columns you can't move or remove, consider installing shelving on the surface to maintain its structural integrity while offering a new display. Ringing cylindrical columns with wood shelving allows you to store and display books and show off pictures from every angle. This helps if you're worried about the column becoming an eyesore, because shelving diffuses visitors' attention away from the column itself.

You have more options with a faux column. You can affix shelving and other hangings to the outside, but you also can explore carving out some space for a recessed display niche. This gives you the ability to make your column more functional while containing your display pieces. Perhaps you could even find a way to discreetly hide some storage in your column.

Use Them to Break Up an Open Floor Plan

Another way to use columns in interior design is to tastefully break up an open floor plan. You may dream of an open-floor layout, but you also don't want it to feel like one large, cavernous echo chamber. Columns effectively break up these open plans without compromising them. When you're creating an open floor plan, deciding where to plant columns is your golden opportunity to add depth by introducing spots for the eye to land at multiple points in the room.
Create Symmetry and Heighten a Room

Furthermore, columns breathe life into a room by allowing pleasing symmetry. Column pairs that symmetrically offset a fireplace, an entryway, a couch, or even a hot tub lend a traditional sense of grandeur and balance that ties the whole room together nicely. Columns also help businesses and homeowners create a less one-dimensional space by giving the appearance of height.

For people interested in wood columns, Heartwood Carving specializes in custom wood carving. We also have a wide array of offerings, including wood corner blocks, window and door trim, and carved panels.
---