How to Revive Wood Trim in Your Home
Posted on

Tue, Apr 07 2020 10:16 am

by Heartwood Carving, Inc.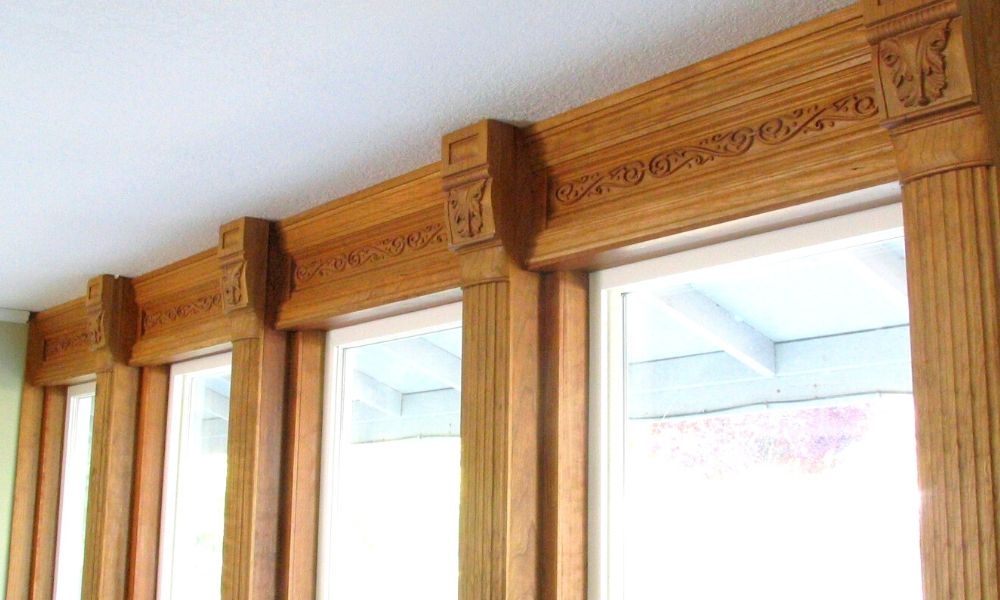 The simple act of living in your home causes rather indiscriminate wear and tear. This applies to your wood trim just like it does to your walls, furniture, and appliances. Over years of moving things around, kids making messes, and repainting, your wood trim likely has signs of damage. This is unfortunate because, once youíve chosen decorative wood trim that fits your overall aesthetic, youíll want to keep it around for years through everything you and others throw at it. To remedy all future or current damage and to keep up your trimís appearance, consider how to revive wood trim in your home by using one or several of these life-giving tips.
Clean Off Paint
The first tip is simple. Paint that has dripped from previous paint jobs is difficult to remove once dried, but thereís a process you can follow. First, sand down or scrape the paint drops as much as possible to simplify your deep cleaning. Then, use water or a water-based cleaner and a damp rag to soften the paint. Once itís softened, remove the paint with a knife or scraper. Be wary of damaging unaffected trim as you scrape, sand, and apply the cleaner.
Sand Down Damaged Areas
For more uneven, damaged sections of trim, sand down the trim to expose the undamaged wood underneath. This is a good strategy for essentially restarting with your trim. This may be necessary if your trim is in direct sunlight or experiences consistent exposure to moisture.
Apply New Finish
One particularly attractive method for reviving wood trim in your home is applying a new finish. To do this, give the finish a surface to adhere to by roughening it with a finishing pad. Then, apply a coat of the finish to your trim. Feel free to apply several coats once it dries to complete the transformation.
Use Wood Filler
More substantial trim damage may require wood filler to patch cracked or dented areas. Liberally apply wood filler to a hole or crack so that you can sand the area down later. If youíd like to re-stain the trim, be sure to use stainable wood filler.
---