How to Make Your Fireplace Mantel the Focal Point of a Room
Posted on

Mon, Sep 16 2019 12:58 pm

by Heartwood Carving, Inc.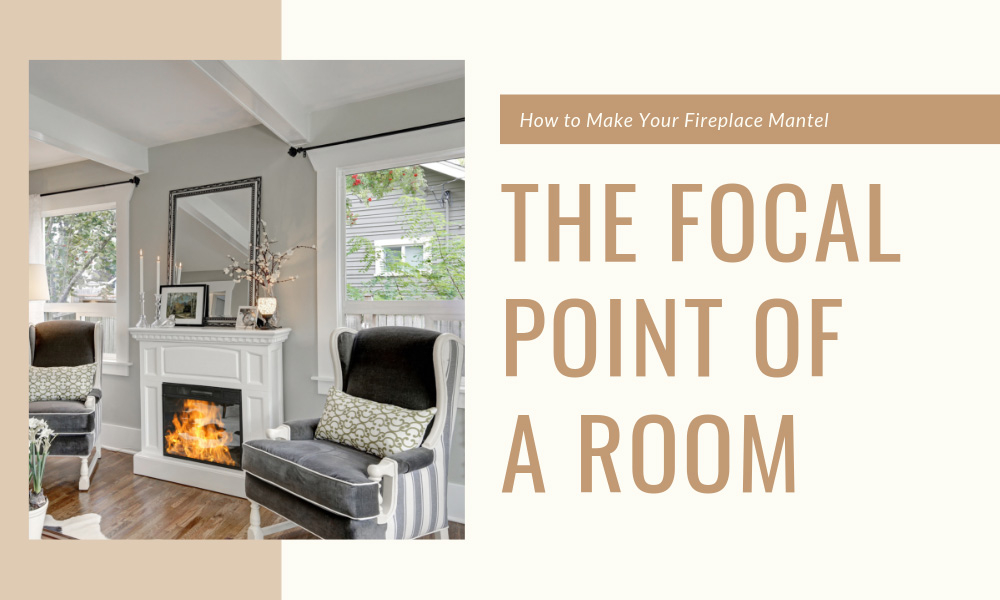 Fireplace mantels often serve as both stunning pieces of art and an inside look into the ownerís personality. There are many different styles, and some mantels are richly appointed with wood onlays, corbels and intricate carvings, which Heartwood Carving can provide from our catalog or make custom for you. These beautiful pieces deserve to standout in a room, and you want to enhance them in a way that best shows off the workmanship in the design. We provide a list of tips below on how to make your fireplace mantel the focal point of a room.
Use the Wall Behind It
Decide how you want to use the space behind your mantel, as this is the wall youíll want to play up. If you enhance other walls in the room, they will draw attention away from the fireplace. You can paint the wall a different color than the rest of the room, or you can use wallpaper or a stone covering to add extra depth and dimension to the space.
Use Seating Thoughtfully
Everyone wants to pull a chair up next to the fireplace and pull out a good book. We advise, however, that you methodically place any kind of seating by the fireplace. You want things to be open, so donít close the area off by crowding chairs around it. You should also make sure not to face their backs toward the roomís entryway.
Donít Go Overboard with Decorations
A couple candles, a vase, or a painting overhead are all great ways to personalize a fireplace mantel and make it your own. We encourage you use decorations to suit your tastes, but we donít recommend going overboard with them. You can create a warm and welcoming aesthetic without cluttering the area.
Use Light to Your Advantage
Your fireplace creates light, but you likely wonít always have a fire lit. You do, however, always want the area to be illuminated and on full display. Use other lighting methods to further add to the ambiance and effectively display the entire area.
Use Wood Appliques and Decorative Trimwork
Ultimately, the mantle itself is the true showstopper; everything else is just an enhancement. You should put your efforts toward detailing the fireplace. The beautifully carved appliques and mouldings Heartwood Carving can produce are what will take your mantel to another level of elegance. These additional details create a unique piece only found in your home.
---