How to Dress up a Fireplace with Architectural Carvings
Posted on

Thu, Nov 07 2019 12:33 pm

by Heartwood Carving, Inc.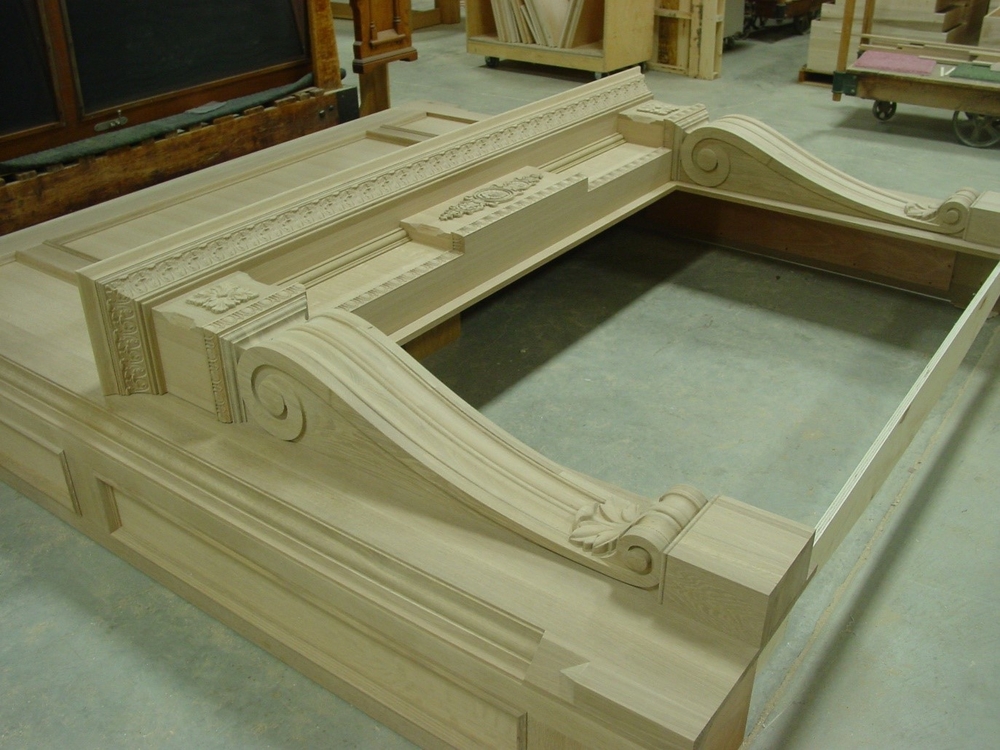 A well-crafted fireplace serves as an effective focal point
in any room. Unfortunately, these pieces are oftentimes cluttered with
decorations that distract the eye from the fireplace's actual architecture. We
here at Heartwood Carving believe that the best way to enhance a fireplace is
by dressing up the mantel with wood carvings.
Choosing Your Design

When choosing how to decorate your mantel, you'll naturally
want to plan a design that aligns well with your personal tastes. There are
endless options when it comes to the architectural carvings that you can
incorporate into your design. Below, we give a brief overview of how you can
use a few popular types of carving on your mantel.
Rosettes, Blocks, Onlays and
Appliques


Carved wood rosettes and blocks
make for a beautiful addition to any mantel.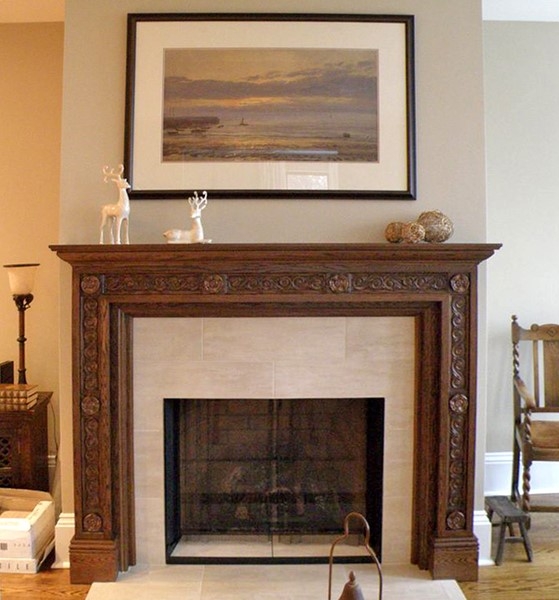 ONLAYS AND APPLIQUES are easily applied pieces with a large
assortment of sizes, shapes and artistic styles that can be placed anywhere on
your mantel. Finely detailed and fantastical in appearance, they can be used in
groupings of similar art in order to pull the entire piece together.They are most often placed at the center of
the main field to act as a focal point and then as bookend accents above the
vertical.In addition they can even be applied
vertically on the pilaster face to complete the look as in the example below.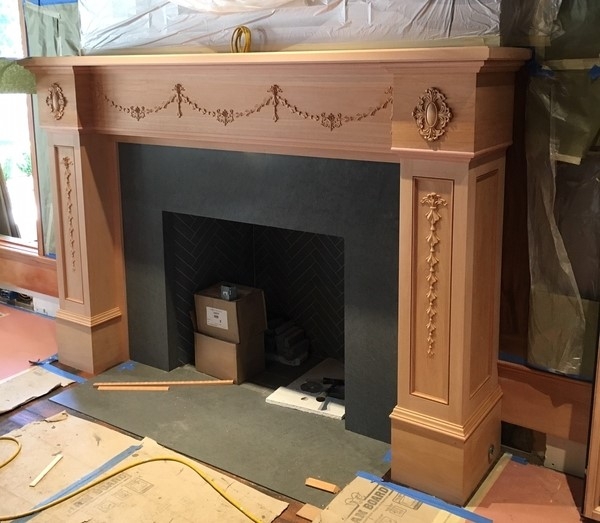 Frieze and Crown Moldings


An oft used simple approach to create some eye catching
adornment is to apply a carved crown that wraps the upper mantel shelf or in
conjunction with a carved frieze placed below the crown.To extend the look they can wrap the sides as
well.Heartwood Carving has so many
styles from Classic, to Gothic to Art Deco and Craftsman, as well as floral and
tropical designs any of which would add an extra pop of visual interest and
personal expression to a plain mantel.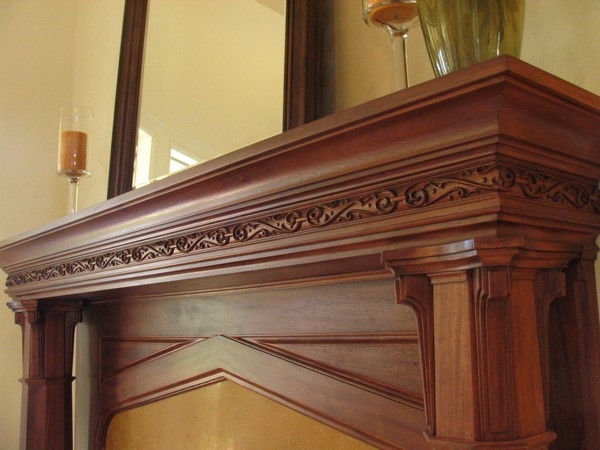 Pilasters,Columns and Corbels


For the vertical portion of the mantel,
Pilasters
are oftentimes the only pieces needed to bring out a fireplace's architecture.Full
Round or Half Round columns
or Corbels make a
strong expression and are used to support a mantel shelf.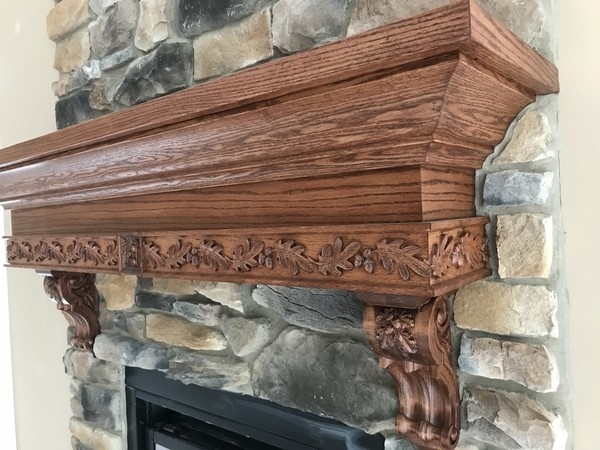 Customizations

Regardless of how you choose to outfit your fireplace,
Heartwood Carving can customize the pieces according to your needs. Send us your
intended design's specifications and art choices we'll take care of the rest.
To learn more about the services we provide, contact Heartwood Carving today.
---