Corner Blocks 3" - 8"
Carved decorative wood Corner Blocks are an easy and cost effective decorative wood accessory used to decorate window and door casework corners eliminating the need for miters. They are also used as decorative ends to moldings or for the tops of pilasters and columns for furniture and cabinetry including fireplaces and range hoods.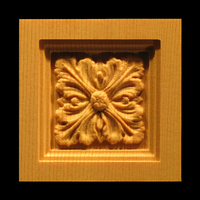 Carved wood corner blocks featuring traditional interpretations of the classics, art nouveau, celtic, gothic and art deco corner blocks. Heartwood makes the blocks to order to customer specifications and we offer a custom design service too. Please inquire.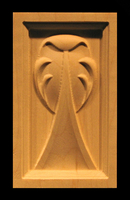 Corner Blocks featuring simple styling and new interpretation on classical or period pieces.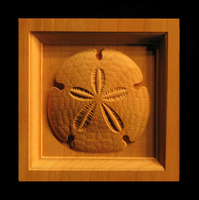 Wood carved corner blocks featuring Tropical shells, flowers and motifs combined with other inspirations from the natural world. If you don't see what you like let us know and we'll make it!