Tips for Choosing the Perfect Corbel for Your Kitchen
Posted on

Thu, Jan 27 2022 11:45 am

by Heartwood Carving, Inc.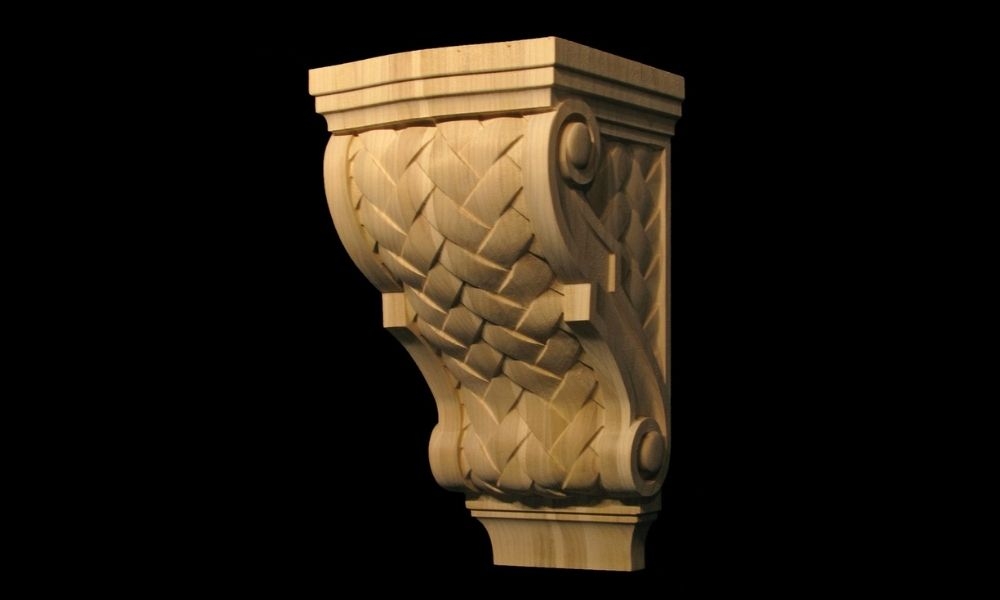 Looking for a way to enhance your kitchen? Instead of painting walls or replacing hardware, consider giving corbels a try.
Corbels are a category of brackets. They're ornamental and structural supports that jut out from the wall. You can use them as supports for your countertops, as table centerpieces, as accents to your range hood, and so much more!
If you're interested in incorporating corbels into your kitchen design, here are four tips for choosing the perfect corbel for your kitchen and breathing new life into the heart of your home.
Functional or Decorative?
The first question you need to ask yourself is if you need the corbel to support a structure like a shelf or a countertop. If you do, you'll need structural corbels. If not, you can get decorative corbels, which are corbels intended purely for decoration.
Where To Use Them?
People usually use corbels beneath countertops, shelves, and range hoods, but there are plenty of other uses for them as well!
You can use them artfully as a table centerpiece or as the focal point of a vignette. If you want to make the entrance to your kitchen grand, use them to accentuate the doorway. You can even use them as shelf dividers, which can be handy when you have jars of herbs and spices, dishware, and décor that you want to keep organized.
The Perfect Fit
Another tip for choosing the perfect corbel for your kitchen is to size before you buy. Sizing corbels correctly is crucial. Otherwise, your corbel won't fit where you want it to.
If you're using a corbel beneath a countertop, it should be at least half the depth of the overhang it needs to support. For ideal results, choose a corbel that's ¾ the depth of the overhang. Corbels underneath shelving should be a minimum of 2/3 the depth of the shelf. Corbels on range hoods need to be at least 12 inches deep so they stand out.
Basic or Fancy?
Corbels come in a variety of designs. That means there's something to suit every kitchen! A corbel with a classic design is perfect for modern or minimalist kitchenettes, while a fancier design, like an acanthus or lion corbel, can add a touch of class to an elegant kitchen. You can even have corbels custom made to your exact specifications, which makes finding the perfect corbel for your kitchen even easier.
For stunning decorative wood corbels, shop with Heartwood Carving today! Our corbels are expertly made to order. Shop our catalog for existing designs or contact us about creating a custom piece for your kitchen.
---