6 Interior Architectural Details To Add Charm to Your Home
Posted on

Fri, Jan 28 2022 8:24 am

by Heartwood Carving, Inc.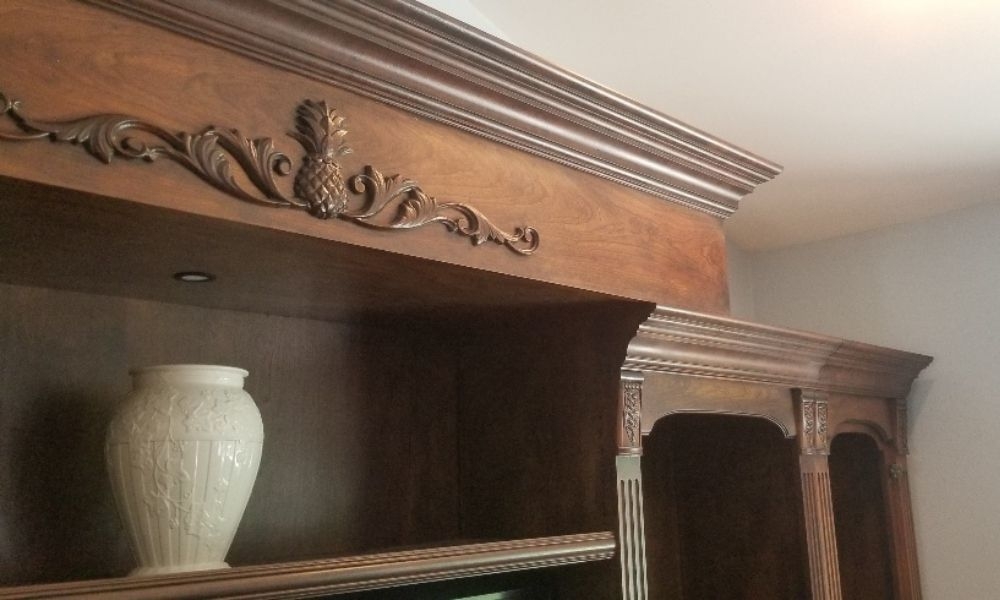 Do you feel like your home could use some personality? Take cookie-cutter homes to the next level with these six interior architectural details guaranteed to add charm to your home. With these subtle yet eye-catching accents, you can turn drab houses into beautiful ones.
Wood Panels
When it comes to wood panels, you have plenty of options. Shiplap is a sturdy and stunning option ideal for bathrooms, kitchens, and other rooms that see lots of use. Tongue and groove paneling has a smooth and seamless look that can tie any space together effortlessly. Use wood paneling on a stand-out accent wall, on or around your fireplace, or to adorn plain-looking furniture.
Appliques
Appliques, also known as onlays, are intricate three-dimensional carvings with flat backs for easy application. They come in various designs and sizes, and you can use them on anything from chairs to framework to add personality.
Corner and Plinth Blocks
Corner blocks are decorative pieces of wood or other materials placed in the corners of framework. Plinth blocks sit at the bottom corners of doors to create a smooth transition between baseboard and framework. Both are great options for sprucing up your doors and arches and making a unique transition from room to room.
Corbels
Another interior architectural detail that can add charm to your home is a corbel. Corbels are a kind of bracket, which is a support that juts out from a wall or another flat surface. Corbels can be both functional and decorative. To illustrate, you can use functional corbels to hold up a countertop, mantel, or shelf. At the same time, decorative corbels can make these same surfaces look lovely. You can also use corbels as a coffee or dining table centerpiece or as the focal point of a console vignette.
Medallions
Medallions are ornamental frames that feature a design in the center and on the trim. They're usually round or oval-shaped and work wonderfully with light fixtures. You can place one on the ceiling around your favorite chandelier or use one to frame a wall sconce. You can also use small medallions to accent your cabinetry or doorknobs. Alternatively, you can hang them on the walls as works of art!
Mouldings
Mouldings are both functional and decorative. They cover seams between the ceiling, floors, and walls and make rooms look classier and less flat. Try a chair rail to protect the walls in your dining room from scuffs, picture rails to display your favorite artworks, or carved crown moulding for visually breathtaking ceilings.
If you're looking for custom wood trim moulding for your home, Heartwood Carving can help. We have various masterfully carved wood architectural accents available that will look incredible in your home. Shop our inventory today, or give us a call to discuss a custom-made piece.
---