5 Easy Ways To Upgrade a Room in 2021
Posted on

Wed, Oct 06 2021 11:23 am

by Heartwood Carving, Inc.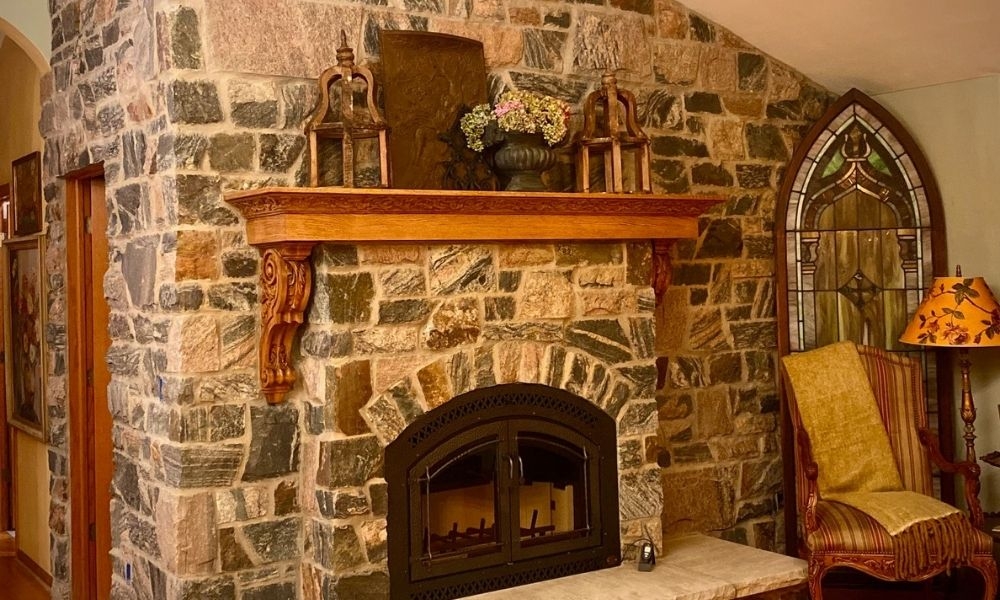 How do you feel about your home right now? Do you think your interior looks boring and outdated? Do you regularly trip and fall because of your busy furniture layout and get nauseous over the color of your walls? Do you dread the afternoon commute because the office looks better than your house?
Your home should be a place where you feel comfortable and happy. If your home makes you feel the exact opposite, it's time for a change. Here are five easy ways to upgrade a room in 2021.
Peel & Stick
Want to change up your walls, but don't want to deal with the hassle of painting or adding tile? Fortunately, there are peel and stick versions of tile, wallpaper, and even wood paneling!
As the name suggests, all you have to do is peel the backing and stick the sheet of tile, wallpaper, or paneling to the wall. Peel and stick options can last for years. They're also removable!
Mirror, Mirror, on the Wall
For dark and cramped spaces, consider adding a mirror (or several) to the wall. Mirrors reflect light, which can make rooms seem bigger and brighter than they actually are. For the best results, place your mirror(s) next to or directly across from a window.
Rearrange Your Furniture
Another easy way to upgrade a room in 2021 is to rearrange your furniture. Before you invest in new furniture and décor, give a brand-new layout a try. You might discover that it was the placement of the couch that was throwing you off all along!
Decorate Bare Surfaces
Look to the floor. Is it completely bare? A rug can make it look nicer and more comfortable to walk on. Look around you. Are your walls bare? Consider hanging some artwork, sconces, tapestries, or even shelves to store your books, knick-knacks, and picture frames. Are your countertops and tabletops empty? Fill the void with a lamp, a plant, or even a stunning vignette. These small additions can add a lot to your space!
Add Architectural Accents
The color of your walls and the way you arrange your furniture aren't the only things that determine the overall "feel" of a space. Look at the frame of your doors and windows, the molding and trim of your walls, and the brackets, corbels, and columns that hold things together—these architectural elements can also impact how a space feels and looks.
If your home was built with modern architectural elements but you're more of a traditional kind of person, consider adding traditional-style rosettes to your doorframe, decorative corbels under your countertops, cabinets, fireplace mantle, and shelves, and medallions around your sconces and ceiling lights to give your home a more classic and sophisticated aesthetic.
Heartwood Carving is your home for beautiful and masterfully carved decorative wood accents. Whether you need wood corbels, medallions, molding, or a custom piece, come and shop with us today!
---