4 Ways To Give Your Kitchen More Character
Posted on

Fri, Oct 30 2020 7:56 am

by Heartwood Carving, Inc.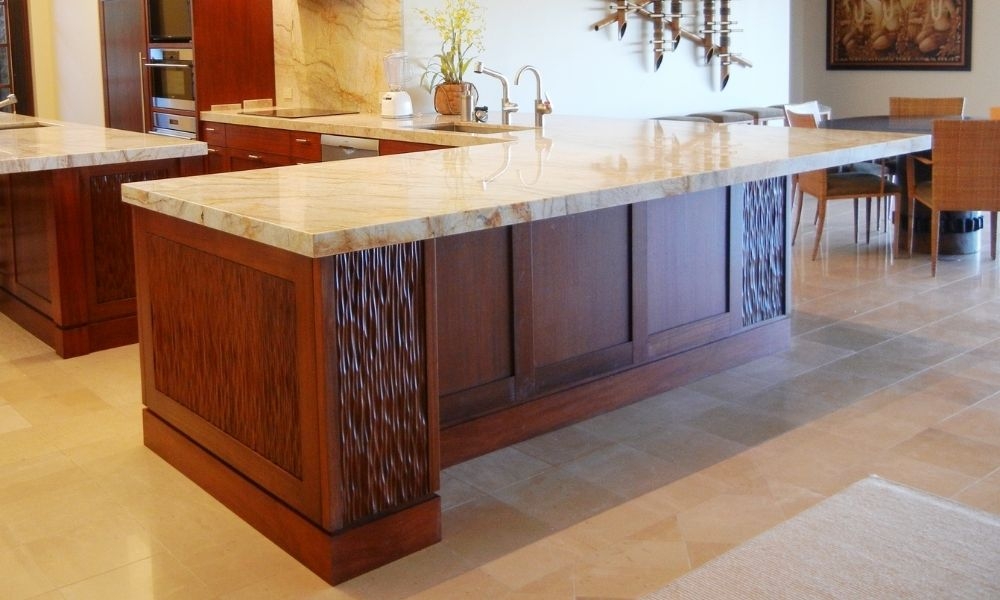 Kitchens are the heart of your home—a warm, central area meant for family fun, tasty dinners, hangouts with friends, or a relaxing night alone spent sipping on wine.
The heart is what defines us; where our vibrant personalities are stored. If that's the case, then shouldn't your kitchen have a fun, welcoming personality of its own?
These four ways to give your kitchen more character will help brighten your home's interior.
Install a Bold Backsplash
A bold, eye-catching backsplash is a fantastic way to incorporate fun shapes, colors, and textures into your kitchen. If you're interested in an aquatic look, go for fish-scale tiles in deep cerulean blues and frothy creams. A fan of color? Make your backsplash look like a rainbow. For a classy, modern look, go with a simple pattern with gray, black, or white tiles.
Try Open Shelving
Another way to give your kitchen more character is to incorporate open shelving. Wide-open shelving units are the perfect way to flaunt your favorite décor or practical items, like coffee mugs and spice-filled mason jars. Unless your preferred style is eclectic and cluttered, keep your shelving neat. Place items of similar color or purposes together. Try to avoid cramming them side by side. Space them evenly or in a way that draws attention to a central focal point, like a basket of flowers or an intricate bowl.
Give Your Cabinets Some Flair with Carved Panels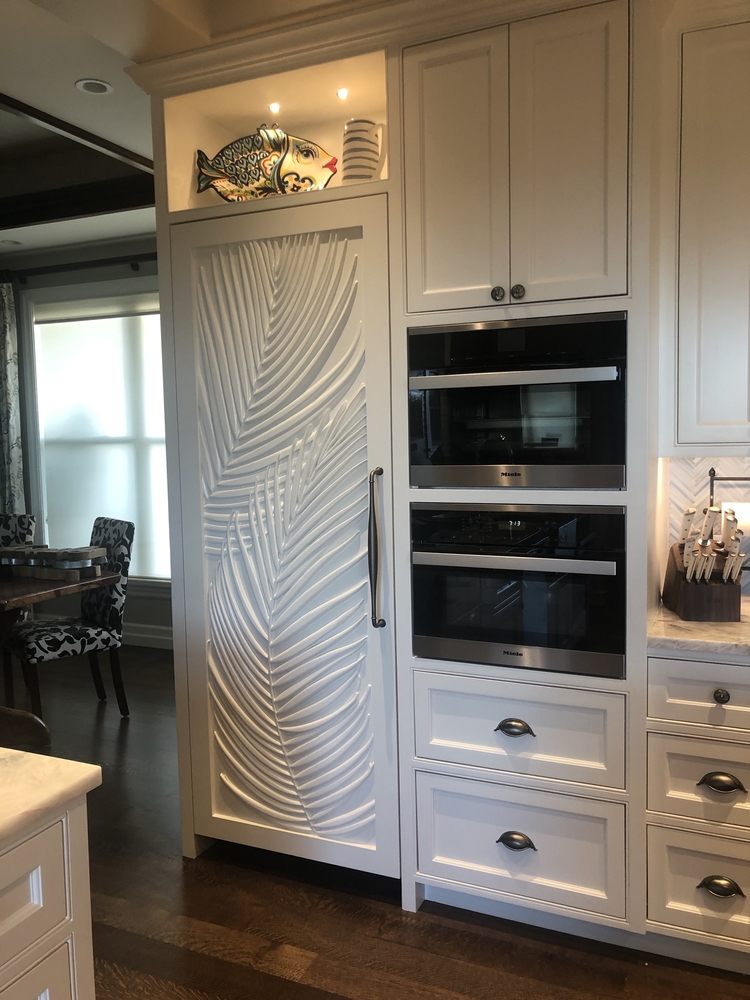 Changing up your cabinets can make a massive difference. You could swap out their knobs and pulls, change up their color, or consider a themed carving. Carved wood panels can be inserted into your doors for a themed appearance including tropicals, mountains, gothics and linenfolds, or even contemporary designs. Heartwood Carving offer an array of standard and custom panels made to your requirements. Panels are provided unfinished for insertion into existing or new frames.
Add a Splash of Color
A quick coat of paint can do wonders. You can spruce up your walls, cabinets, or even tiles! When selecting a color, be considerate of the rest of your kitchen. Don't pick out green for your walls if your cabinets are a bright red, or it'll look like you're celebrating the holidays year-round. Pick colors that complement each other, like pink and turquoise or fuchsia and grey. If you're feeling uncertain, consider going neutral. Beige, grey, and brown pair well with most colors.
Heartwood Carving offers unique, high-quality carved wood panels that are sure to add character to your kitchen. Contact us about custom woodwork or browse through our existing inventory.
---