Embracing Nature: 4 Ways To Bring the Outside Into Your Home
Posted on

Wed, Mar 02 2022 10:04 am

by Heartwood Carving, Inc.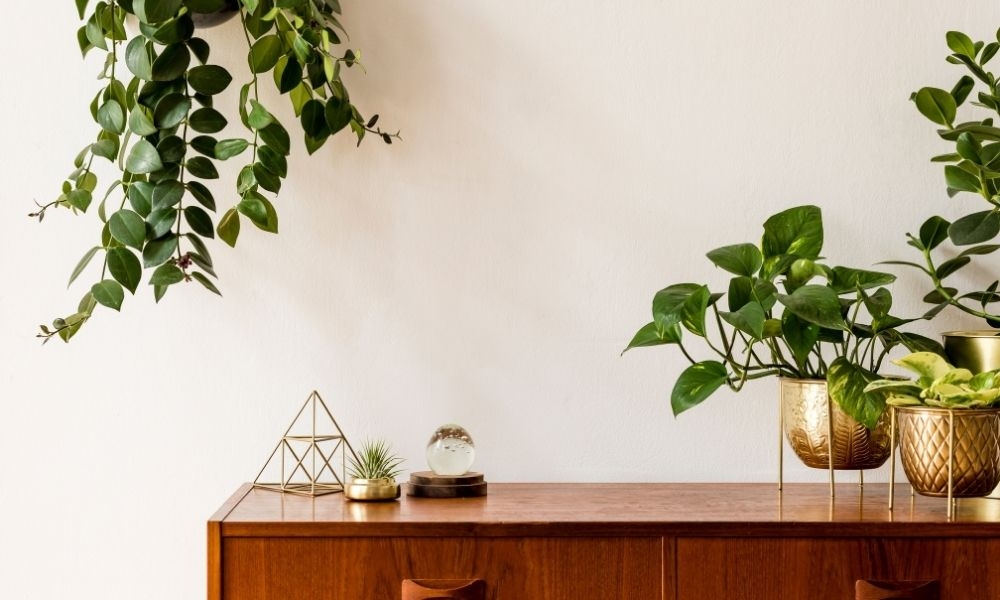 When you return home after spending time outside, do you ever feel a little down? It might be because you miss nature. Humans love all things green and natural. This innate love for nature is called biophilia.
You can't bring huge trees, a towering mountain, a burbling brook, or wild animals inside your home to vanquish your indoor blues. However, you can still make your home feel more naturalistic by incorporating biophilic elements. If you're ready to embrace nature, here are four ways to bring the outside into your home!
Use Wood Accents
Wooden accents can give your home a rustic and naturalistic feel. Instead of choosing sleek, modern furniture and decor made from glass or metal, opt for wood furniture and decor. You can also update your home's architecture with carved wooden corbels, medallions, trims, and more!
Incorporate Botanical Designs
Do you love plants, but you're not that great at caring for them? No worries—you can have a naturalistic home without the watering. The next way to bring the outside into your home is to use botanical designs.
The next time you're out shopping, look for pieces with botanical designs. You can pick up floral watercolor art, blankets and pillows with palm frond patterns, or architectural details, like moulding with an acanthus or rosette design.
Fill Your Home With Plants
Of course, the most obvious way to bring the outside in is to fill your home with lush plants. Some indoor-friendly plants you may want to incorporate into your interior design include:
Snake plant
Pothos
Peace lily
Spider plant
Anthurium
Dracaena
Jade plant
English ivy
Of course, you aren't just limited to these plants. Using grow lights or the light from your windows, you can grow even the neediest plants indoors.
Emphasize Your Windows
This isn't so much bringing the outside in as it is making the outside more visible from the inside, but it's still a way to make your home feel more at one with nature.
Are your windows covered with thick curtains or partially obscured by a bulky trim? Swap out the blackout curtains for smaller, sheer curtains and consider replacing the current trim with one that will make the most of your window. If you have a bay window covered in clutter, declutter it so you can see outside easier.
If you're looking for decorative wood accents for your home, Heartwood Carving has what you need. Shop our collection of wood appliques, medallions, trims, and more! We can even create custom wood pieces to your exact notes and specifications.
---