4 Advantages of Having Wooden Furniture
Posted on

Fri, Feb 14 2020 5:29 am

by Heartwood Carving, Inc.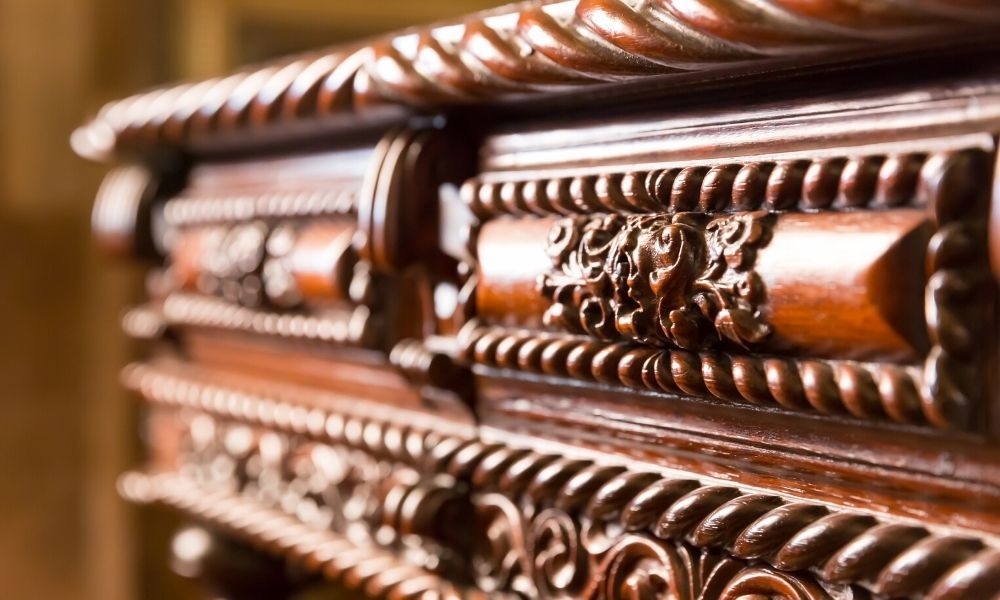 When decorating your home, the furniture you choose to fill it with
is of the utmost importance. Your furniture defines your space and
gives guests a sense of who you are. There are many advantages to
having wooden furniture in particular.
Easily Maintained and Durable
Some of wood's
more well-known advantages are its durability and simple maintenance.
This is especially the case when you finish wood. It can withstand
years of use, including contact with food, without serious damage and
only requires periodic dusting. If a softer wood piece such as pine
does get scratched, those scratches tend to build the wood's
character rather than ruin its appearance.
Alterable
Another reason to
build out your home with wood pieces is your furniture can change as
your tastes do. Wood furniture pieces already have variable color and
texture, but there's more that you can alter. You can paint your
desk to match a darker aesthetic if it's a lighter wood. If you
want a rougher texture, you can distress your end table using
sandpaper. And if you want to subtly change a piece's look, you can
stain it. Additionally, adding ornamental wood mouldings or other variations of trim adds depth and detail
to something you've grown accustomed to. Periodically freshening up
your pieces allows you to lengthen its life, save money, and ensure
your home reflects you.
Versatile Style
Wood's capacity
to stylishly fit in almost any room is a clear advantage of having
wooden furniture. It defines a traditional interior design but is
also a distinct feature of more rustic arrangements. As you move from
one place to another, it's likely something such as an end table
will fit in with all kinds of floor plans and last you years.
Adds Elegance, Warmth, and Comfort
Wood also has
many positive associations. Because wood pieces, especially
hardwoods, are expensive, people associate wood with value and
quality. Dark wood suggests elegance and value. More orange-tinted
woods are warmer and comfortable, associated with a relaxed southern
lifestyle. Because people have furnished their homes with wood for
centuries, there are many more qualities that people associate with
wood that relate to their heritage and past. This means that its
aesthetic will continue to endure well into the future, too.
---