3 Ways to Beautify Your Kitchen
Posted on

Mon, Mar 30 2020 9:59 am

by Heartwood Carving, Inc.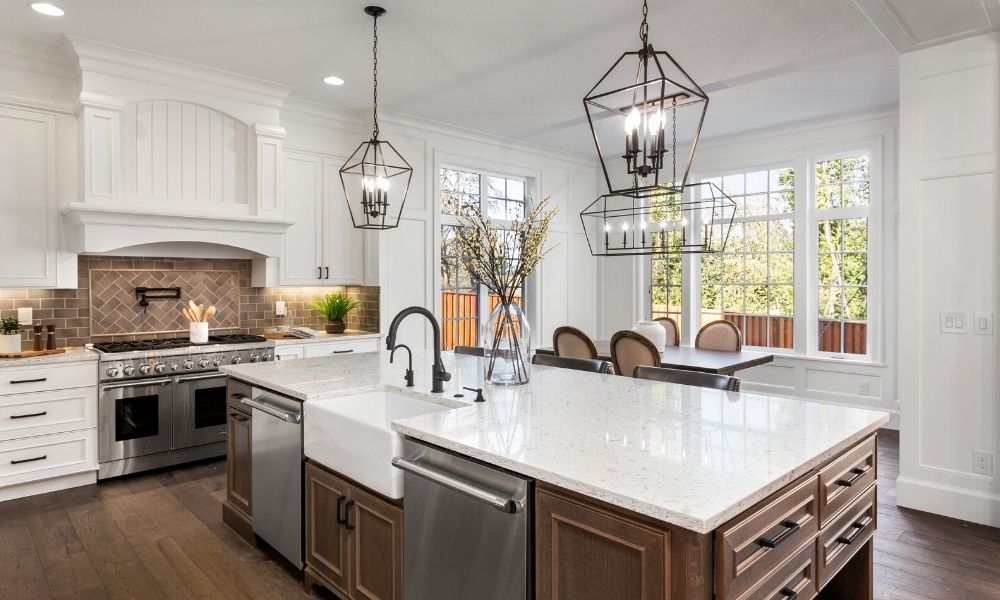 Your kitchen is where you eat each day, entertain guests, and ultimately spend a lot of your time. It's an extremely functional space, but the form it takes is of utmost importance, too. Plus, if you enjoy your kitchen's look, you're more likely to enjoy the time you spend cooking and doing other tasks in there. If you want some inspiration for your own kitchen's style, read these three ways to beautify your kitchen.
Add Warmth with Wood and Wood Accents

Although it doesn't look bad, over time, many builders plastered modern kitchens with ceramic and tile. Slowly, it became the default style. If you want to go away from the shiny, white look of ceramic, consider adding natural wood tones. Wood flooring gives your kitchen an indelible lived-in appearance and softens the room's lighting.

With this in place, you can emphasize your cabinets by installing decorative wood accents like rosettes, mouldings, and onlays. You can choose between detailed floral designs, artful symbols, and many more options to draw your guests' eyes to your cabinetry. From there, you can choose a wood table with tones that complement your flooring and transition to smaller accent pieces. It will surprise you how well a small wood onlay ties together your major wood pieces.
Give It a Variety of Patterns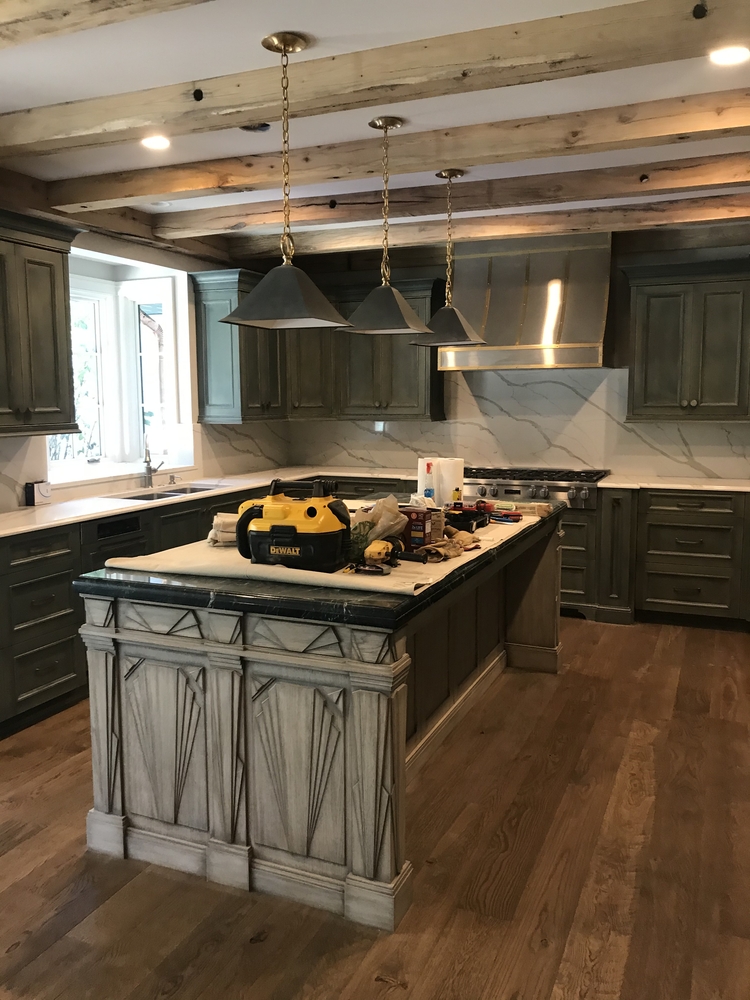 Another way to beautify your kitchen is to switch up its patterns. Similar to the ubiquity of ceramic tiling, many conventional kitchens only have a couple of defining patterns. Varying these patterns makes your kitchen more visually intriguing. To include more wood pieces and vary your patterns in one fell swoop, try a carved panel on your island or range hood. Your kitchen's entryway is a great place for this—choose a style that sets the space's tone well and frame the entryway with an intricate wood pattern that diverges from existing patterns. These designs can even be in one spot in the room. Many find their kitchen's backsplash is a lovely place to weave in a mosaic tile façade.
Imbue Color

Adding new colors accomplishes a similar purpose as varying your patterns. Don't overwhelm your guests with a neon yellow, but you can be tasteful about coloring the space. Pick a bold color to paint an accent wall—red is best for limited spots like this—and make sure to emphasize it by limiting the boldness of your other colors.

Grey is a color you can easily accent with bright accessories, such as a yellow vase or brightly colored picture frame. Also, if you have wood in your kitchen, consider a lighter blue to pair with it. This cool color makes the space extremely comfortable. Green is also a quality kitchen color, and you can add it by stocking your kitchen with plants. Their liveliness and distinct color lend the kitchen some much-needed life.
---