3 Different Types of Wall Niches
Posted on

Mon, May 04 2020 7:21 am

by Heartwood Carving, Inc.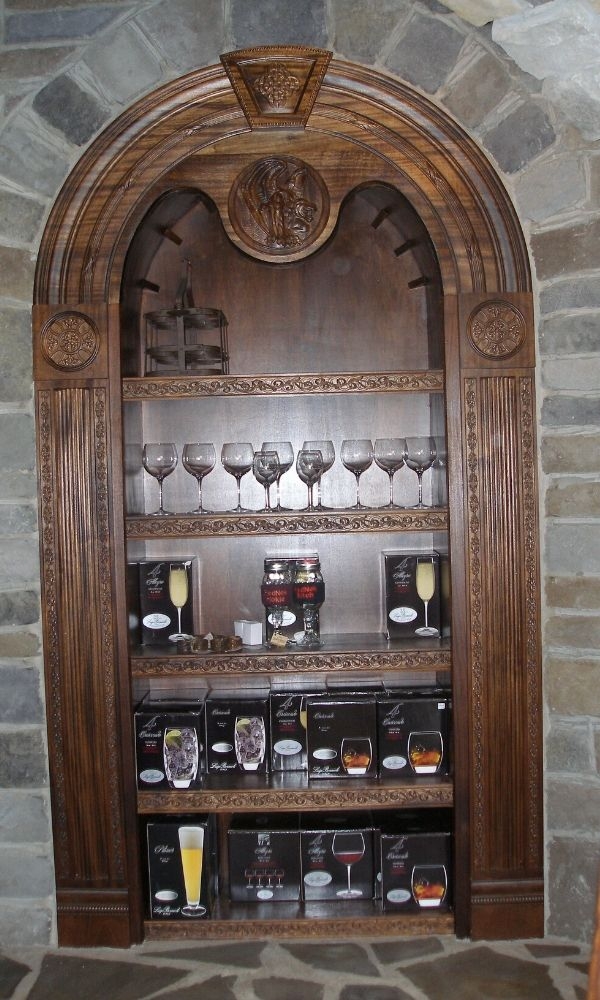 Including a wall niche in your home's interior design illustrates your thoughtful creativity as a homeowner. It's a feature many don't immediately think of, but it immediately defines your space—whether you utilize a wall niche in your front room, hallway, or another location. Keep reading to learn about the different types of wall niches, the advantages of each, and how to use wood carving features to set them apart.
Built-In Niche
Interior designers implement a built-in niche during the building process by planning a recessed area into the wall. As opposed to mounted niches, these built-in features consist of the same materials as the walls themselves. This is an excellent option if you'd like a permanent wall niche with the same high integrity as your walls. To add intrigue, add carved keystones to the arch and blocks or onlays above the columns to richly frame this eye-catching feature. This brings the liveliness of the niche's detail out, as if it were emerging from its hollow in the wall.
Wall-Mounted Niche
Very different from the built-in variety, wall-mounted niches are perfect for those with existing homes that want to add a much-needed feature to up its sophistication. For this reason, a wall-mounted niche may be the option for a homebuyer who doesn't have a huge budget for the project. You can affix a wall-mounted niche onto a flat surface. While the recessed area isn't as deep, you still have space to place a vase that complements the niche or other pieces of décor. As you pick a wall-mounted niche, you can either choose one with the type of moulding you'd like or add custom carved wood mouldings onto its frame.
Recess-Mounted Niche
Somewhere in the middle of the different types of wall niches is the recess-mounted niche. This option requires more legwork to expose the two studs in a wall it fits between, but it's an addition rather than a permanent feature. With a recess-mounted niche and built-in niche, consider adding a shell decoration at the top of your niche. A shell's natural curvature makes its inclusion seamless, while its rippling form contributes depth to the feature.
---